Celebrities Debunk a Massive Myth About Women's Golf After Competing in Recent LPGA Tournament
Published 01/24/2022, 4:30 PM EST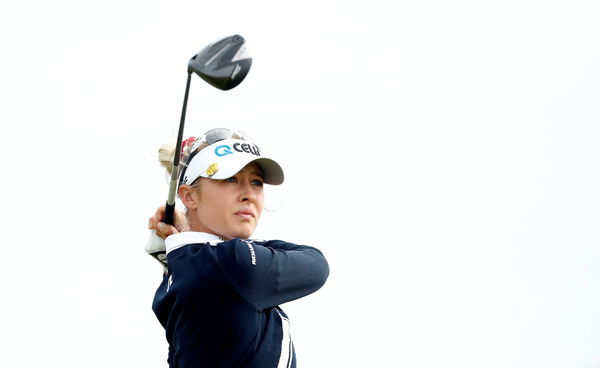 LPGA season for the year 2022 started at the Diamond Resorts Tournament of Champions. The event included both professional as well as celebrity golfers. The total prize-money purse of the event was $1,500,ooo. The field included some big names in the sport of golf, namely Nelly Korda, Jessica Korda, and other famous professionals.
The event also included celebrities with low handicaps, but were they able to match the professionals?
How good were the professionals at the LPGA opener?
ADVERTISEMENT
Article continues below this ad
The Lake Nona Golf Course turned out to be the perfect host for the 2022 LPGA season opener. The tournament was played by both the professionals as well as by the celebrities. They played off the same tees and the celebrities had points assigned to birdies, pars, and eagles scored by them. Some of the celebrity golfers who teed up at Diamond Resorts Tournament of Champions included the female golfing sensation who came out of her retirement to play this week; Annika Sorenstam and the retired pitcher Derek Lowe.
Watch this story: Bryson DeChambeau goes spearfishing in the Bahamas.
The professionals proved to be too good for the celebrities. Danielle Kang who won the tournament carded all her rounds in the '60s and the celebrity winner, on the other hand, Derek lowe, who has a handicap of 0.2, carded rounds of 76, 72, 75, and 72 to earn a playoff with Annika, in which the pitcher emerged as the winner. Not only do the stats prove the performance of the professionals, but the celebs themselves spoke about how good the professionals were.
Derek said, "You're seeing the best players in the world. I don't think people understand how good they are until you get inside the ropes, watch the quality of the shots.
He added, "I've been very fortunate, have been for three days, to play with Nelly Korda. She outdrove me probably 90% of the time. They don't understand the talent."
It's evident how the lady professionals stunned the scratch celeb golfers.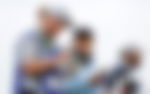 Danielle Kang wins the 2022 season opener
ADVERTISEMENT
Article continues below this ad
The American golfing star, Danielle Kang, won the 2022 LPGA Tour season opener with an overall score of 16 under par. She made a brilliant up and down on the last hole to win the tournament. She carded rounds of 68, 67, 69, and 68.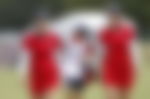 ADVERTISEMENT
Article continues below this ad
Do you think Danielle Kang will maintain this form throughout the season?