Check Out: An Untold Phil Mickelson Gambling Story With Fellow Professional
Published 06/23/2022, 6:30 PM EDT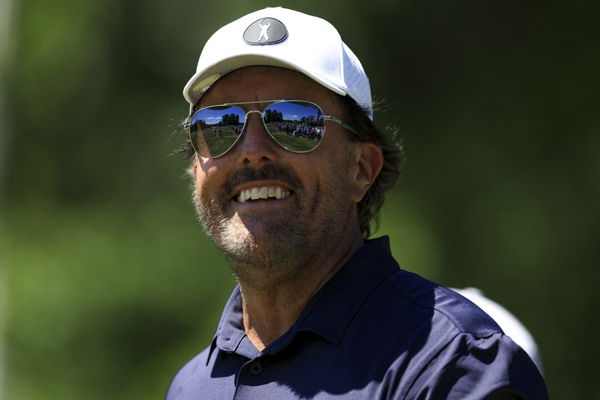 Phil Mickelson's lavish gambling obsession is popular among Golf fans. The betting stories of Mickelson are reignited very often. In his unauthorized biography written by publicist Alan Shipnuck, CBS Golf analyst Gary McCord shared a story of how he and Mickelson used to gamble when Lefty was still on the course waiting for his next shot while McCord was in the TV tower.
Phil Mickelson reportedly lost $40 million from 2010 to 2014 just by gambling. His addiction was mentioned in much detail in his autobiography 'Phil: The Rip-Roaring (and Unauthorized!) Biography of Golf's Most Colorful Superstar' written by Alan Shipnuck.
ADVERTISEMENT
Article continues below this ad
The book also contains one of the wildest gambling stories, which includes the former CBS Commentator Gary McCord. The peak level of Mickelson's addiction to gambling can be envisioned in the story.
Phil Mickelson and Gary McCord bet in between rounds
Recently, the team of OutKick 360 podcast recalled the crazy story. Jonathan Hutton, who is a part of the podcast said, "Mickelson and McCord would actually bet on the round or on the actual hole Mickelson was playing while McCord was up in the tower (commentary box)."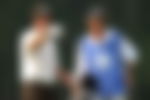 Hutton then begins telling the story by quoting Gary McCord as mentioned in the book. He quotes, "When I was in the TV tower every time Phil got my holes, Bones, his caddie, would look up to me and I would flash the odds."
McCord then elaborates on the approach adopted by both men to place the bet. He said, "If Phil had a 15-footer, I'd flash three fingers, which meant the odds were three to one. If it was 60 feet, I'd give him two to one on a two-putt."
The story also shows how Mickelson's caddie Bones played a key role in the gambling activity, as he would then whisper the odds to Mickelson. Mickelson used to give his decision to McCord's bet, after nodding the head for a yes or a no.
CBS stops Mickelson and McCord
McCord reveals he can't even recall the number of times both men placed a bet in this style. However, the PGA Tour managed to find out about the unethical style of betting.
ADVERTISEMENT
Article continues below this ad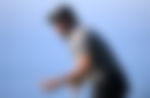 Gary McCloud was further given disciplinary notice from CBS. As mentioned in the book, he said, "I can't tell how many wadded up 20s I threw out of the tower until the Tour found out about it and I got a word from CBS I was no longer allowed to gamble with Phil while we were up in the Tower."
It is astonishing to realize how both men could understand what each was conveying just through hand signs. Furthermore, Mickelson placing a bet in the middle of rounds only makes the story a lot better.
ADVERTISEMENT
Article continues below this ad
Gary McCord was a technical advisor for the movie 'Tin Cup' in which he was seen gambling with Kevin Costner's character 'Roy'. Maybe this is where McCord took inspiration from after all.
Watch This Story: Tiger Woods Vs. Oprah Winfrey's net worth comparison