CJ Cup 2021: Breakdown of the Prize Money From Winner to Last-Place
Published 10/15/2021, 11:35 AM EDT
---
---
The CJ Cup is back in 2021, once again in Las Vegas. A relatively new event, the CJ Cup, was introduced in 2017. The Summit Club in Nevada will be its third venue. Back in 2017, the CJ Cup was held at the Nine Bridges Golf Club in Jeju Island, South Korea. While it was played in Nevada itself last year, the golf course this time is different.
ADVERTISEMENT
Article continues below this ad
With a Red Rock Canyon backdrop, the 18-hole course invites all players to a challenging round. The course also has a Practice Facility, where one receives training from top golf professionals. However, it's not just golf that is elevated at The Summit Club.
Players are provided with numerous amenities at the golf course so they can relax after and during the game. They have the Golf House, along with on-course comfort stations. There are also facilities to accommodate one's family.
ADVERTISEMENT
Article continues below this ad
The club itself is described as a '555-acre sanctuary', and the only 'private residential lifestyle club community' in Las Vegas.
Last year, the event took place at Shadow Creek Golf Course. While the first three editions were held in Jeju, it was moved to Las Vegas due to the COVID-19 pandemic.
Previous winners of the tournament
Last year, Jason Kokrak won the event at Shadow Creek. He shot eight-under 64 with eight birdies. This was also his first career win. Justin Thomas won the first edition in 2017, and is the only two-time winner of the event. Brooks Koepka won in 2018.
Only 78 players play the event. Out of those, 60 are top FedEx Cup players, while the others are exempted players. Players from the Korean Tour order of merit and Asian Tour order of merit are also included. There are also eight sponsor exemptions who play in the tournament.
Let's take a look at the complete prize pool offered by the tournament.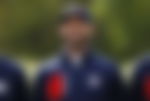 Winner's payout at the CJ Cup 2021
ADVERTISEMENT
Article continues below this ad
As per reports, the complete prize pool for the CJ Cup is $9.75 million. The winner of the invitational event will earn a whopping $1,755,000. Whoever wins will also take home 500 FedEx Cup points. Sixty-eight Official World Golf Ranking points will also be available, along with a two-plus season PGA Tour exemption. Of course, there will be 2022 Masters and PGA Championship berths awarded.
| | |
| --- | --- |
| FINAL RANK | PRIZE |
| Winner | $1,755,000 |
| Runner-up | $1,053,000 |
| Third-place | $663,000 |
| Fourth-place | $468,000 |
| Fifth-place | $390,000 |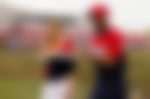 ADVERTISEMENT
Article continues below this ad
Here's a complete breakdown of the $9.75 million prize money
1. $1,755,000
2. $1,053,000
3. $663,000
4. $468,000
5. $390,000
6. $351,000
7. $326,625
8. $302,250
9. $282,750
10. $263,250
11. $243,750
12. $224,250
13. $204,750
14. $185,250
15. $173,940
16. $163,410
17. $153,660
18. $143,910
19. $134,160
20. $124,410
21. $114,660
22. $106,860
23. $99,060
24. $91,260
25. $83,460
26. $75,660
27. $72,735
28. $69,810
29. $66,885
30. $63,960
31. $61,035
32. $58,110
33. $55,185
34. $52,748
35. $50,310
36. $47,873
37. $45,435
38. $43,485
39. $41,535
40. $39,585
41. $37,635
42. $35,685
43. $33,735
44. $31,785
45. $29,835
46. $27,885
47. $25,935
48. $24,375
49. $23,010
50. $22,230
51. $21,645
52. $21,060
53. $20,670
54. $20,280
55. $20,085
56. $19,890
57. $19,695
58. $19,500
59. $19,305
60. $19,110
61. $18,915
62. $18,720
63. $18,525
64. $18,330
65. $18,135
66. $17,940
67. $17,745
68. $17,550
69. $17,355
70. $17,160
71. $16,965
72. $16,770
73. $16,575
74. $16,380
75. $16,185
76. $15,990
77. $15,795
78. $15,600