'Come Out Puking, Baby': John Daly Explains His Idea of a Perfect Gym
Published 12/30/2021, 8:10 AM EST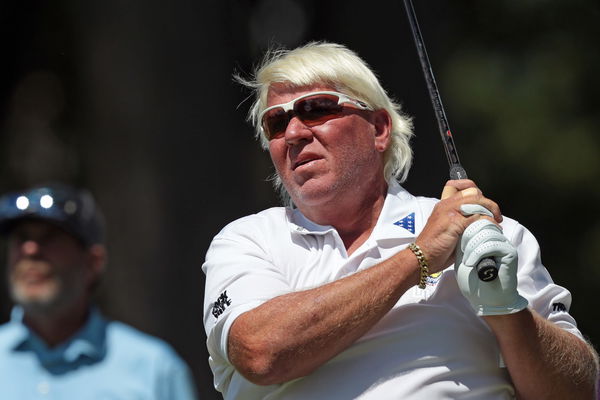 ---
---
John Daly is one of the most unpredictable golfers out there. With that being said, some things we'll never witness are like unspoken understanding. For example, Daly and a gym are two of the most contrasting words we'll ever hear. However, he recently explained his ideal concept of what a gym should be like, and, well, it went exactly as you'd imagine.
ADVERTISEMENT
Article continues below this ad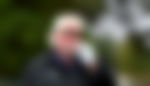 Not only is Daly not a fan of the gym, but he is also probably one of the unhealthiest athletes. His wild appetite might come as a shock for many, but for Daly, it's always been like this. The only way he'd partake in any fitness-related activity is when food will be the reward. Even then, he might do a crunch for a bite of a burger or run a meter for a drag of his cigarette. Typical stuff.
ADVERTISEMENT
Article continues below this ad
Watch This Story- NFL Announces NFC 2022 Pro Bowl Rosters- Trevon Diggs, Jalen Ramsey, and more
John Daly fabricates his very own gym-setting
Following a stunning win at the 2021 PNC Championship with his son John Daly II, he appeared on an episode of the Full Send podcast. In a longer than an hour chat with Bob Menery, Kyle Forgeard, and Salim Sirur, they came around to the topic of gyms.
ADVERTISEMENT
Article continues below this ad
When Salim mentions he's going to go to the gym in order to put on a bit of body mass, Daly feigns shocks at the word 'gym'. He says, "Now here's the problem- you gotta get with the John Daly gym-lazium!" Yes, that's the moment we knew we'd be getting firsthand information of what the 2-time major winner would like to see in the gym.
He elaborates, "There's a barstool on every treadmill, an ashtray right there for you, a cup holder for your vodka. You got p*rn on TV and topless waitresses serving you. And we're going to put them all by fitness 24. Come out with a smile or instead, come out puking, baby."
ADVERTISEMENT
Article continues below this ad
Well, if that were gym, then we'd all be boasting Bryson DeChambeau type body changes, isn't that right?