Could Not Have Asked For Anything Else': Son's Action Made Annika Sorenstam 'Choke Up' Following the Tour Legend's 2021 Victory
Published 01/15/2023, 2:30 PM EST
By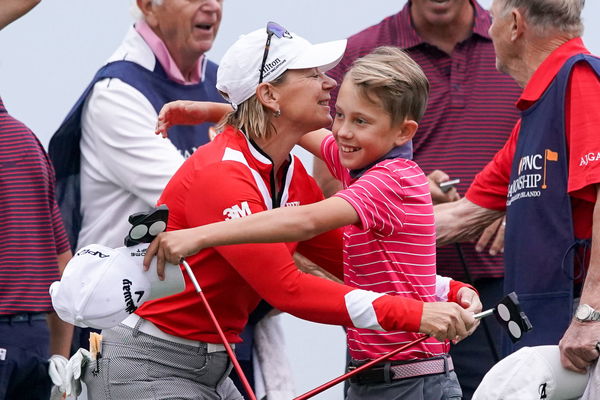 Regarded as one of the best LPGA golfers to grace the game, 10-time major championship winner, Annika Sorenstam, quit the sport in 2008. However, she returned to the sport after 13 years and lifted the 2021 U.S. Senior Women's Open. But what fueled her ambition to make her comeback to the sport? The 52-year-old once recalled her victorious moment at the Brooklawn Country Club and revealed the reception of her kids upon winning the title.
Annika Sorenstam looks back on U.S. Senior Open triumph
ADVERTISEMENT
Article continues below this ad
Despite staying off the competitive circuit for more than ten years, Sorenstam emerged as the winner to add another title to her already-glittering trophy cabinet. Subsequently, in an interview on the 'Rick Shiels Golf Show', the surreal winner revealed the support she received after the famous victory.
"Yeah, I know it was special. They came up and they watched, you know, when the seniors, we don't have any ropes. So they were able to walk up the fairways," she revealed. She further revealed that her fans and onlookers alike walked with her on the fairway during the game.
Sorenstam reveals her son's emotions after final hole
ADVERTISEMENT
Article continues below this ad
But the most significant moment came on the 18th hole when Sorenstam emerged victorious. Accompanying her was her son, 11-year-old William McGee. For the veteran golfer, the sight of her young kid at the last hole was special.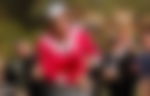 "Like I said Will has been with me on this journey and you know he knows how much I practice," she said. Will teared up after his mother's win, which left Sorenstam emotional. "He's been with me and you can see him on the 18th and it makes me choke up because he started to cry knowing what we have done together and so yeah, it was very, very special I could not have asked for anything else."
ADVERTISEMENT
Article continues below this ad
Alongside young Will, Sorenstam shares another child, daughter Ava with her husband, Mike McGee. The couple married after the golfer's divorce from her former husband, David Esch. In a glorious career, Sorenstam won a total of 72 LPGA tournaments, including ten major championships. Her victories on the tour remain a standalone figure amongst contemporaries and others alike, for which she is held in high regard among golf traditionalists.
Edited By: Manaal Siddiqui