'Couldn't LIV Without Each Other': Justin Thomas Signals His Approval to Hilarious Brooks-Bryson Meme
Published 06/22/2022, 11:45 AM EDT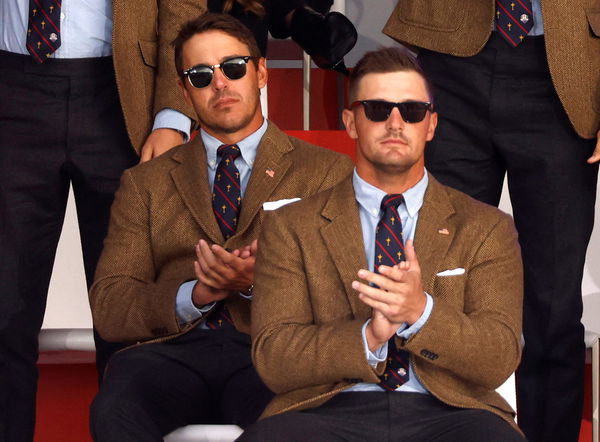 The Golf world was in for a surprise earlier today, as Brooks Koepka became the latest PGA Tour player to jump the ship to the LIV Golf. The news was upsetting for many of his fans, along with his former fellow PGA Tour colleagues. One of that colleagues is none other than Justin Thomas who liked a post on Instagram which mocked Koepka.
Before him joining the LIV Golf, Brooks Koepka was one of the most vocal PGA Tour players to be against the Saudi-backed Tour. He openly criticized the Tour and also labeled Phil Mickelson as "greedy" for joining the LIV Golf. Koepka now joins his good friend Bryson DeChambeau, who also joined the LIV Golf recently. Both stars will make their LIV Golf debut next week in Oregon.
ADVERTISEMENT
Article continues below this ad
Justin Thomas sends an indirect message to Koepka
Koepka and DeChambeau's bromance is quite popular in the world of golf. Both golfers have showcased their brotherhood on the course. The duo, at times, are also seen poking fun at each other on social media.
 

View this post on Instagram

 
Justin Thomas, one of the few top stars left on the PGA Tour, liked a photo on Instagram that trolled Koepka for joining the LIV Golf. The photo posted by Ziregolf had Brooks Koepka getting kissed on the cheek by Bryson DeChambeau.
Read More: BREAKING: Brooks Koepka Becomes Latest Superstar to Ditch PGA Tour and Join LIV Golf
The most hilarious part of the post was the caption that read, "Couldn't LIV without each other," indicating that Koepka couldn't leave without DeChambeau and therefore joining him in the LIV Golf. Fans were quick to realize JT's fondness for the post. The comment section of the post was flooded with the fans recognizing the fact that Thomas liked the picture. This can be seen as a taunt or just a usual liking of the post while scrolling down the Instagram page for Justin Thomas.
Details on Brooks Koepka LIV Golf deal
ADVERTISEMENT
Article continues below this ad
The news of the LIV Golf deal only disclosed the fact that Brooks Koepka will leave the PGA Tour to join the Saudi-backed Tour. The 4-time Major Champion who once said, "Money isn't going to change my life." now has reportedly agreed to a "seven-figure sum" deal with the LIV Golf.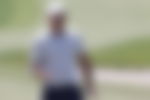 Koepka's friend Bryson DeChambeau enjoys a much healthy cheque from the LIV Golf. DeChambeau reportedly received a contract worth more than $100 million guaranteed to join the Saudi-backed league.
ADVERTISEMENT
Article continues below this ad
Brooks Koepka also joins his brother Chase, who was already part of the inaugural LIV Golf event. LIV Golf will have its first event on U.S. soil next week on June 30 at Pumpkin Ridge Club in Portland, Oregon.
Watch This Story: Explained Brooks Koepka vs Bryson Dechambeau