'Definitely Going to Continue'– Bryson DeChambeau Unbothered by Results at Long Drive Championships
Published 10/02/2021, 8:26 AM EDT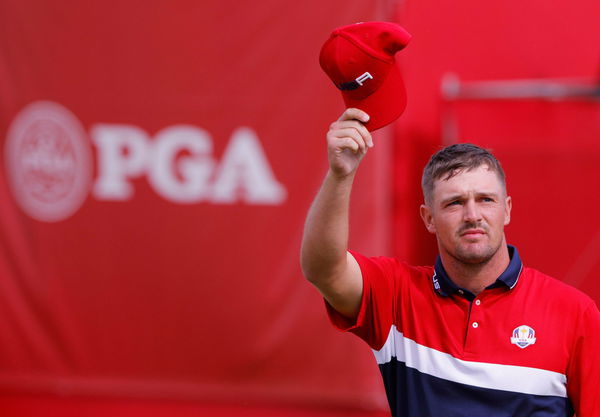 ---
---
Bryson DeChambeau's maiden campaign at the PLDA World Championship has come to an end. However, it's just the beginning of a journey, and even Bryson DeChambeau believes he is yet to reveal his true potential.
ADVERTISEMENT
Article continues below this ad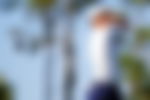 While DeChambeau did not enter this event as a favorite. However, the champion golfer had already taken the world by storm with his stellar long drives at various professional golf tournaments. Hence, he was definitely one to look out for. And by qualifying into the top-8, he has undoubtedly proven his worth.
ADVERTISEMENT
Article continues below this ad
'Pushing me to go faster'- Bryson DeChambeau is positive about his long drive future
Bryson DeChambeau had an excellent few days at the Mesquite Sports Complex. After sailing into the round of 16, he managed to bag the last spot into the finals. Unfortunately, it was here that he lost out to some of the best that this sport has witnessed.
Nevertheless, DeChambeau's best drive throughout the tournament came at 412-yards. Moreover, he breached the 400-yard mark a massive nine times. This, in itself, is an achievement that only a few can boast of.
DeChambeau himself is satisfied with his performance. However, he is hungry for more and will surely return next year.
He said, "I'm definitely going to continue to keep doing this, and I think these guys that are bigger, better, faster, stronger than me are going to keep pushing me to go faster. And I think this is going to translate over really, really well to the PGA Tour." 
Watch This Story- Road cars inspired from F1 technology
'Confidence is instrumental'- DeChambeau believes this will translate well into the PGA Tour
Kyle Berkshire, world number 1, defended his title in style by smashing a 422 while going head to head with runner-up Justin James.
Berkshire has been a friend of DeChambeau and, after the tournament, revealed how impressed he was by DeChambeau's performance. In comparison, he explained that DeChambeau's feat was like him finishing top 10 on a PGA Tour event on his first try! He said, "It's unbelievable what he did. It's almost unfathomable."
ADVERTISEMENT
Article continues below this ad
DeChambeau even talked about how this performance of his translates into the PGA Tour. He said, "I've learned how to control the golf ball at those speeds… Even though you're hitting it super far, it's the irons, the speeds you can create with your irons and the shots you can hit off the tee."
"Now with people hitting three wood, drivers, you can hit four irons off the tee, because they're just as far, and I can keep it in the fairway and control it a lot better.
Watch This Story
He said, "That confidence is instrumental in having a new level of play on the PGA Tour." 
ADVERTISEMENT
Article continues below this ad
What did you think of DeChambeau's performance? Let us know in the comments.