Despite Constantly Being Mocked for His $200 Million Money Over Legacy, Phil Mickelson Has the Last Laugh As Golf Broadcaster Steals His Idea
Published 03/18/2023, 1:42 PM EDT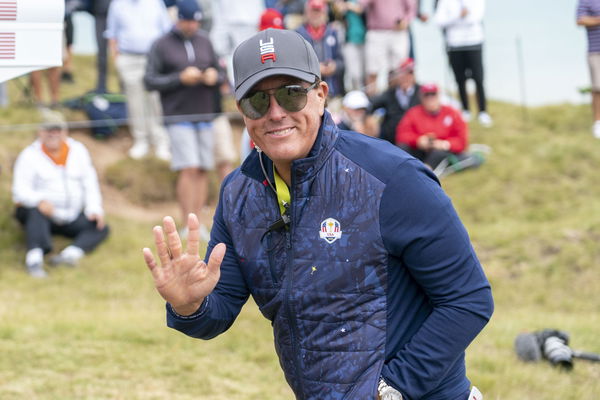 When it comes to the controversial players in the golf world, Phil Mickelson is surely at the top of the list. The year 2022 was full of controversy for Mickelson. From new broadcasting techniques to joining the LIV Golf series, the 52-year-old continuously put himself in the limelight.
Lefty signed a whopping $200 million contract with LIV Golf last year. The fans did not take this decision well, and constantly mocked Mickelson for choosing money over his golf legacy. After being criticized for joining LIV Golf, Mickelson is again in headlines after his innovative broadcasting idea came to fruition.
Phil Mickelson's different broadcasting idea
ADVERTISEMENT
Article continues below this ad
Back in January 2022, Mickelson came up with some innovative ideas for broadcasting golf matches. While speaking from the Saudi International, Mickelson took a jibe at the PGA Tour for being greedy and how the Tour could be innovative in having a creative broadcasting sense. The six time major champion went on to say, "If I had access to my own channel and access to my own media, I would have a camera and microphone on my hat. And on my [caddie] brother's hat. And on my golf bag with a 360 view. I would bring the viewers in," he said. "They would see and hear what is going on. But none of that happens [currently] because why would any player do that? To make more millions for the Tour?"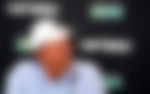 While Mickelson's idea was brilliant, there was not only support for it, but criticism too. This situation got even more exciting after Mickelson's decision to join LIV Golf.
Mickelson's ideas did not seem to break the ice for more than a year. However, it seems that some of Mickelson's ideas have finally made it to the golf broadcasters. The broadcaster is none other than NBC. Even after all his decisions and the following backlashes, Mickelson still seems to have some great impact on the sport.
NBC to try out Mickelson's idea
Mickelson has come into limelight yet again after news of NBC's decision of creating 'BagCam' came out. NBC announced its creation on Thursday morning. According to NBC, 'BagCam' is a new piece of golf TV gear which deploys a camera that will capture a golf hole from the view point of "a 7-iron". The famous golf broadcaster announced that Justin Thomas will the first player to use the new technology during a game. The technology will be used on Friday's Golf Channel broadcast from the Valspar Championship's 17th and 18th holes. According to NBC, 'BagCam' will capture a 360-degree view of Thomas and his caddie, Jim Mackay's final two holes.
ADVERTISEMENT
Article continues below this ad
NBC also announced that there still might be many more innovations to come. The 'BagCam' technology surely seems similar to what Mickelson proposed last year. It finally might be time when Mickelson's ideas are applied by golf broadcasters. While only one of his ideas is getting considered right now, there might be many more to come. Meanwhile, it gives us an idea that Mickelson still has a huge impact on the world of golf.
ADVERTISEMENT
Article continues below this ad
What do you think about this new broadcasting technology? Do let us know in the comments below.
Watch This Story: 'Must Be Desperate': Phil Mickelson's Unique Jordan Kicks Leaves Golf World in a Puzzle
Edited By: Manaal Siddiqui