Despite Going Through a Brutal Split, Tiger Woods' Ex-Girlfriend Erica Herman Was Always 'Compassionate' As Per Reports
Published 03/10/2023, 7:30 AM EST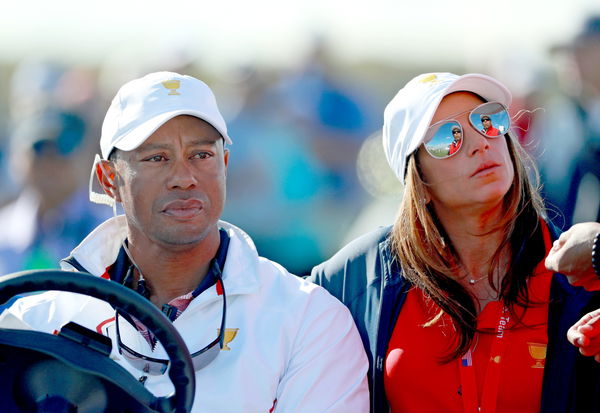 We all end up idolizing celebrity couples quite often. We want our relationship to be like theirs, and we follow suit. However, things sometimes work out differently than we imagine. And the unexpected split of the power couple, Tiger Woods and Erica Herman is a classic example. It has left fans in shock. The legal allegations and the NDA is all everyone is talking about. While everyone is busy speculating and finding the victim, let's walk down memory lane and highlight the time when Woods' ex was the most significant support he had in his life.
Erica Herman was the support system of Tiger Woods
When the pro golfer met with an accident in February 2021, we all prayed for his speedy recovery. He almost lost his left leg, and there were doubts about him ever returning to the greens. But thankfully, he returned, and this year has been exceptional, witnessing him in action. However, his ex-girlfriend was the building block of his recovery back then. According to the exclusive 2021 issue of Us Weekly, "Erica dropped everything to be with Tiger the moment she heard what happened."
ADVERTISEMENT
Article continues below this ad
She was continuously on the bedside of Woods, holding his hand. Herman kept telling him, "everything's going to be OK." The pro golfer is a champion who has fought hard phases in his life in the past, and has emerged strong in the end. According to an inside source close to Woods, the pro golfer was grateful. Her support meant the world to him. "She's been so compassionate and supportive — all his friends and family have. He couldn't have asked for more in that regard," said the source.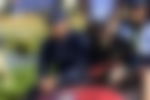 The 15-times major championship winner suffered severe leg injuries after the accident. His right leg had multiple fractures when his car collided on February 23 in California's Rolling Hills Estates and Rancho Palos Verdes region. They rushed the pro to Harbor-UCLA Medical Center in West Carson, California. The accident was so brutal that an axe and other tools were used to remove him from the car. But thankfully, he survived with all the love and support of his ex-girlfriend, friends, and family.
ADVERTISEMENT
Article continues below this ad
What went wrong with the former power couple?
TMZ successfully obtained a copy of court papers on Wednesday regarding the legal case of the former couple. Herman wants to nullify an NDA that the PGA Tour pro made her sign in August 2017. She wants to share her six-year relationship experience with everyone. According to her, the NDA should not be considered due to the Speak Out Act. It provides an exemption in scenarios with evidence of sexual assault or harassment. However, she has not directly pointed fingers at her ex-boyfriend.
ADVERTISEMENT
Article continues below this ad
Watch This Story- Tiger Woods Remembers His 'Pops' Earl Woods, While Revealing Insane TGR Venture: 'Players to Enjoy With Their Kids'
What are your thoughts about this sudden split? Please share your views with us in the comments below.
Edited By: Manaal Siddiqui