Despite Strongly Rejecting LIV Golf, 3x Major Winner Gives Credit Where It's Due: 'That's a Problem for Golf'
Published 01/18/2023, 1:17 PM EST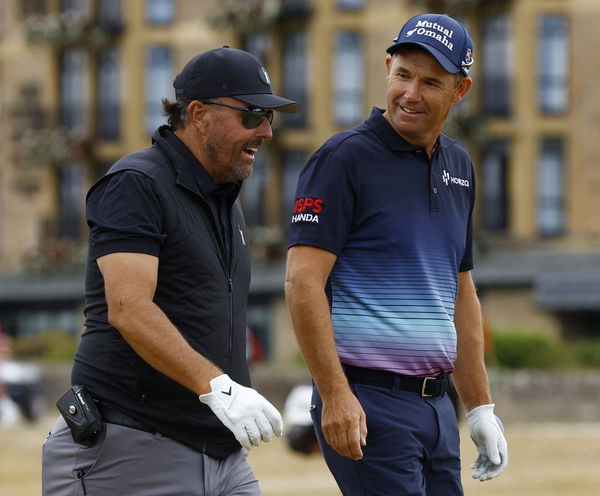 In the ongoing Tour war, it is very rare for players from one Tour to speak wisely about their rival Tour. The constant hate has driven the sport into more drama outside the course. However, three-time Major winner Padraig Harrington, who is a PGA Tour loyalist, shared his respect for the Saudi-funded LIV Golf.
Harrington is currently preparing for European Tour's HSBC Abu Dhabi Golf Championship. The tournament in Yas Links will commence on January 18, 2023. However, before the DP World Tour event, the Irish golfer had a deep conversation with Golf Digest. Let's take a look at what he had to say about LIV Golf.
What about the LIV Golf does Padraig Harrington like the most?
ADVERTISEMENT
Article continues below this ad
While speaking to the golf media outlet in the Emirati capital, Harrington did not hesitate to speak his mind, which he usually does. He talked about the PGA Champions Tour, the upcoming event, and much more. Nonetheless, the 51-year-old was then asked about the hottest topic in the sport, LIV Golf.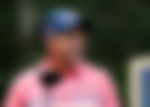 Initially, Padraig Harrington shared his love for the Tour's 54-hole format, which is similar to the PGA Champions Tour. He then added how the Saudi-funded Tour gives priority to all of its players while broadcasting its tournaments. "I don't like the fact that, where you're not in contention, you don't get shown", he said while referring to the PGA Tour as well as European Tour.
"But LIV shows everyone", the Irish golfer added. "I like that. That's why LIV have gone to the smaller fields. They can show everyone". Harrington also talked about how LIV Golf's less number of participants leads to more intriguing and predictable competition, which he likes. He took the example of last season's highest earner Dustin Johnson to further express his point.
Harrington shares his problem with golf
The three-time Major winner then spoke about how a player of Johnson's caliber is considered a failure if he fails to make to it to the top five in a LIV Golf event but is ignored if he's had a poor PGA Tour event. Harrington said, "If Dustin Johnson isn't in the top-five at the end of a LIV event, he's had a terrible week".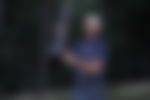 He added, "But put him in a PGA Tour field with 155 other players and there are no guarantees. That's a problem for golf. You can't always depend on the biggest names being in contention on Sunday. It's hard to tell who is going to be on the leaderboard".
Padraig Harrington's point can be taken from both perspectives. The lack of predictability in the PGA Tour can be considered exciting for some fans, while the familiar faces on the podium of LIV Golf events are what may be considered fun for others and vice versa. Nonetheless, regardless of the Tour, a player must have good attributes to even be in contention to make a name for himself in the sport.
ADVERTISEMENT
Article continues below this ad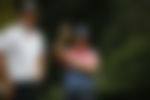 Nonetheless, the arrival of the breakaway Tour has left golfers with diverse opinions. Most stars usually side with their Tour while bashing about their nemesis. Nonetheless, it's great to see Harrington talk about LIV Golf from his heart, with no hard feelings involved. At the end of the day, many watch the sport for its beauty, not for its Tour.
What are your thoughts on Harrington's words for LIV Golf? Let us know in the comments section below.
ADVERTISEMENT
Article continues below this ad
Watch This Story: Former World No. 1 Dustin Johnson Suffers a Massive Setback for the First Time in 7 Years
Edited By: Manaal Siddiqui