Despite Winning $15M PIP Money, Tiger Woods Surprisingly Did Not Dominate Every Criteria: Here's Where He Fell Short
Published 11/24/2022, 2:30 PM EST
By
Tiger Woods has secured bragging rights in the Player Impact Program (PIP) yet again. The win will fetch the 46-year-old a cool $15 million from the $100 million pool. But how exactly did Woods secure his second PIP victory while hardly appearing on the course?
ADVERTISEMENT
Article continues below this ad
As it stands, the PIP considers player popularity as a top priority. The rankings are based on search results compiled by various data analytics companies. While Woods did particularly well on every other search engine, his scores on the Nielsen network were below par. Why did this happen, and how could it improve for Woods heading into next season?
ADVERTISEMENT
Article continues below this ad
Woods' blip in the Nielsen rankings
NielsenIQ is an Illinois-based company with a specialization in data analytics and management. It has been providing TV and streaming ratings for years, having started its journey in 1923. It is one of the country's top-rating companies due to its authenticity and accuracy.
Accordingly, Nielsen's brand and reach were enough to convince the PGA Tour to accommodate their statistics in the PIP. To rank players, the Tour considered factors from Google, Meltwater, Q-Score, MVP Index, and Nielsen.
For Woods, popularity has never been an issue. Hence, the 15-time Major Championship winner scored top points in every category, barring Nielsen's metrics. Shockingly, he ranked 41st in the company's individual chart. Meanwhile, former World No. 1 Scottie Scheffler secured surprising top honors in the particular field, which lifted him to an overall sixth place.
How did Tiger Woods' rank drop in Nielsen?
ADVERTISEMENT
Article continues below this ad
Woods' plummet can be attributed to Nielsen's working principle. The company calculates its ratings based on the age-old rating system, where a diverse yet handpicked amount of people are represented for the whole national interests. Nielsen follows the same code for upcoming streaming devices as well.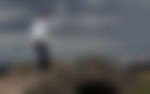 How does it affect Woods, though? Seemingly, the golf legend's time away from the course affected his ratings. Woods played only three events across 2022, which significantly reduced his screen time.
ADVERTISEMENT
Article continues below this ad
However, he did play a part during his time on the screens, with broadcaster ESPN reporting a peak of 4.6 million views at the Augusta National during his tee time. With Woods making his comeback for the next season, he'll hope to be triumphant across all categories in next year's PIP standings.
Edited By: Manaal Siddiqui