'Did Phil Turn 80?': Contradictory to His Beliefs, Phil Mickelson Gets Thrashed Online for His Appearance Ahead of the LIV Golf Tucson Event
Published 03/16/2023, 4:50 AM EDT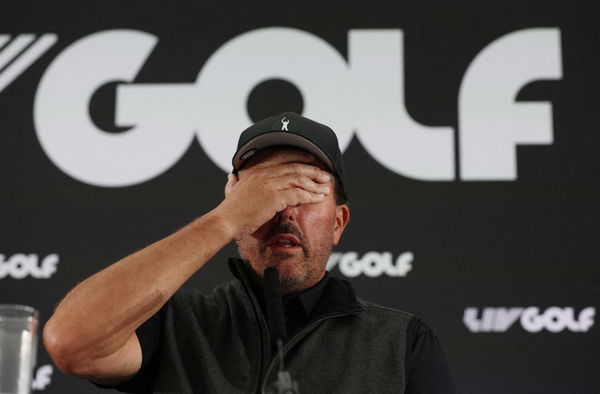 Phil Mickelson is an important figure in the LIV Golf League. He has been working with his team HY Flyers GC, to take it to great heights. And when it comes to being a captain, the first action plan is to work on yourself. Then only it is possible to keep the team motivated and on the right track. Therefore, Mickelson's 'look' is all people are talking about. The way he has maintained himself at 50+ is plausible. But do the fans think the same about his physical appearance?
Phil Mickelson reveals the secret of his graceful aging
Ahead of LIV Golf Tucson, the pro golfer engaged in a press conference at The Gallery Golf Club. He talked about the team and how he was taking up the captaincy. But the highlight of the conversation was his physical being. The reporter asked the pro, "Can you share for the guys that are 50 or getting close and over what your secret is because you look great?" The LIV defector appreciated the acknowledgment and said he had put wellness at the forefront. "So all of the products I've put into my body, I try to allow myself to recover and get in better shape and to eat less, curb my appetite," said the pro.
ADVERTISEMENT
Article continues below this ad
He never had a physical therapist, but added one for the team. He then mentioned his trainer and appreciated him. The former PGA Tour pro said, "Sean Cochran has been with me for 20 years, and he's helped elongate my career, and it's been a huge thing for me to be at 52 years old and without battling any physical injuries and able to play." He also mentioned that they added Geno Senko (ph) as their physical therapist. According to him, "This is a new additive to get my body functioning right and so forth and recover faster."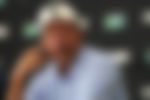 The major championship winner believes that his responsibility is to make sure the things he puts inside his body allow him to do that. The lefty said, "As I've gotten older, I've had to take a lot more accountability for that, much more so than I did in my 20s and 30s." He revealed his wish to go back in time and gain the knowledge about wellness that he has now. "I don't like looking back and saying, what if I had done that?" "But here I am today and taking a lot more accountability and allowing myself to play and compete at a much higher level than a lot of people could at this age," said Mickelson.
Do the fans feel the same about his aging and physical wellness?
Where some people love the way Mickelson has aged, the golf world stands firmly against the notion. The fans did not accept his baggy shorts, and they are not going to take his claims. They say he looks much older than 52, and his physical look is declining alarmingly. As usual, the 45 times PGA Tour winner got trolled brutally by the golf world. Here are a few reactions from the fans.
why does he look 80?

— Rickie Flower Tracker (truth, not parody) (@FowlerIamnot) March 16, 2023
Phil looks terrible, he has aged dramatically in the past couple years since the PGA at Kiawah Island.

— Greg Marthaler (@GregMarthaler2) March 15, 2023
Looks like he's aged 20 years in the past 12 months. Nothing like a stress free decision. 😂😂

— Pic (@BricksAndSports) March 16, 2023
Is that Phil or Greg Norman??? He looks horrible

— Ronnie Hudson 🌮 (@RonnieHudson68) March 16, 2023
Have you looked in the mirror lately? Ha

— Cody Alt (@CodyAlt) March 15, 2023
Looks like the Saudis are taking that soul he sold one piece at a time…

— Pollycide (@Pollycide1) March 16, 2023
ADVERTISEMENT
Article continues below this ad
ADVERTISEMENT
Article continues below this ad
What are your thoughts? Do you think he has aged gracefully? Please share your views in the comments below.
Watch This Story | 'Must Be Desperate': Phil Mickelson's Unique Jordan Kicks Leaves Golf World in a Puzzle
Edited By: Akash Pandhare