Disgusted Patrick Reed Succumbs to Violence After Rory McIlroy Embarrassment
Published 01/24/2023, 10:17 AM EST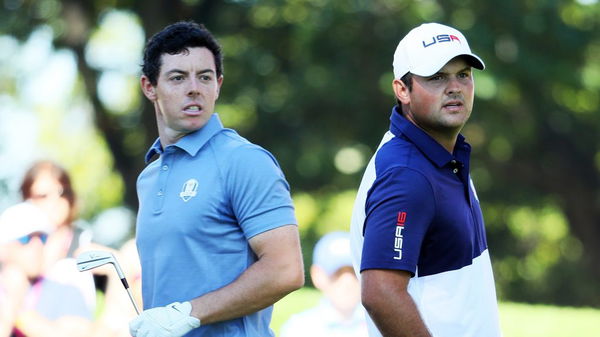 Of late, the golf world has been worried about the on-course tension between LIV and PGA Tour golfers. Many people have been concerned about how both teams' players would react to playing against each other. Recent events have cemented their fears. LIV Golf defector Patrick Reed and World No. 1 Rory McIlroy had a hugely tension-filled moment on the course. As a result, there was a thrown tee and a disgusted storm off.
The American and the Irishman have crossed paths many times on the course, but never like this. Both now represent different sides of a coin. Ever since the Tour announced exemptions for players to play in a Saudi-backed league, there has been a massive amount of tension in the air about the clash between the two sides. Many think such a scenario was inevitable.
Rory McIlroy infuriates Patrick Reed with his actions
ADVERTISEMENT
Article continues below this ad
Reed and McIlroy are currently competing in Dubai on the DP World Tour. While a verdict is awaited on an arbitration case in the UK, the players who have jumped ship are competitors on the DP World Tour. This has caused the Saudi-backed league golfer to play alongside the PGA Tour loyalists.
Currently, they are competing at the Hero Dubai Desert Classic, which begins today. As per a recent Independent.ie report, Reed first saluted McIlroy's caddie, Harry Diamond, who responded in kind. But things got a bit awkward when he tried to do so with McIlroy.
McIlroy was on his hunkers on the course at the time, looking at the ground. Reed approached him and tried to say hello, but he didn't react. The LIV defector was persistent and tried to reach world number 1. But the 23-time PGA Tour winner had no interest in a conversation and continued to ignore him. Reed was so enraged that he took out a tee from his pocket, threw it in the direction of the PGA Tour star, and then stormed off.
McIlroy expresses his discomfort with the players that jumped ship
ADVERTISEMENT
Article continues below this ad
Prior to the BMW PGA at Wentworth, the four-time major winner expressed his uneasiness about playing alongside the LIV golfers. "It's going to be hard for me to stomach going to Wentworth in a couple of weeks' time and seeing 18 of them there," he said. "That just doesn't sit right with me."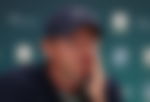 McIlroy explained that he believed he was in the right about his words when it came to the Saudi-backed side. The Irish legend certainly didn't think that the LIV side should be playing on the Tour. Nevertheless, here they are.
ADVERTISEMENT
Article continues below this ad
Watch This Story – Rory McIlroy Clears the Speculation About His Swing Coach
Do you think both golfers could have dealt with the situation much better? And will more scenarios pop up in the future? Let us know in the comments below.
Edited By: Manaal Siddiqui