Does Tiger Woods Have the Policeman's Heel? All You Need to Know About His Recovery Timeline From Latest Injury
Published 11/29/2022, 6:30 AM EST

Follow Us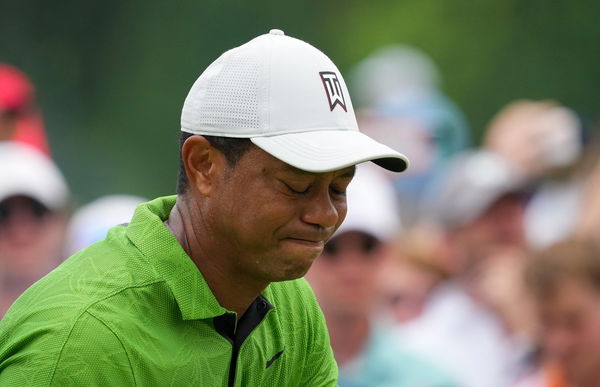 The whole golf community erupted with joy when Tiger Woods announced his return to the sport earlier this month. He confirmed he would be one of the exemptions playing in the Hero World Challenge, but things haven't gone according to plan since. During his practice, the golf legend developed a condition commonly known as "Policeman's Heel Syndrome."
Woods then delivered the sad news to all his fans and announced his drop from the unofficial PGA Tour event.
ADVERTISEMENT
Article continues below this ad
Tiger Woods suffers a setback
Much to the despair of the golfing world, Woods recently announced his withdrawal from the Hero World Challenge. In a tweet, he wrote, "I've developed plantar fasciitis in my right foot… I have decided to withdraw this week and focus on my hosting duties."
The 15-time major championship winner also mentioned that he still plans to play in the other tournaments he was confirmed to participate in and wrote, "My plan is to still compete in The Match and PNC Championship." Fans wonder how serious the condition of a Policeman's Heel is for an athlete. And will it interfere with Tiger's plans further as well?
Plantar fasciitis is a common cause of pain felt in the foot's sole, towards the heel. The patient feels stabbing pain in the region, which may even cause one to walk with a limp. The pain is quite noticeable if you're on your feet a lot and if you perform heavy physical activities. In Woods' case, golfing the entire day at a stretch at the event would leave him in extreme pain and discomfort.
The severity of the Policeman's Heel
The condition can be treated at home with rest, ice, and a heel cushion to support the area. Stretching and massaging the feet and physiotherapy are also very common suggestions for patients. This should reduce the pain and cure the condition within a few weeks to a few months.
ADVERTISEMENT
Article continues below this ad
Steroid injections and surgical treatments are also options in the case of a severe case of Policeman's Heel. Although surgery is only suggested for 5% of victims, it is minimally invasive, and recovery is usually quick. Depending on Woods' severity of the heel, he may just be able to rest it for a few days and be back in time for The Match, which will begin on the 10th of December. It is followed by the PNC Championship five days later.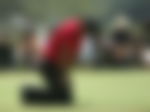 The golf community hopes that Woods' condition isn't too serious, because if it is, he may miss the games set to happen next month as well since Policeman's Heel can take up to a few months to recover.
ADVERTISEMENT
Article continues below this ad
Watch This Story – Tiger Woods is No Longer One of The World's Top 50 Most Marketable Athletes
Do you think he'll be well enough to play in the matches in December? Or will we receive yet another heartbreaking last-minute withdrawal from the legend? Let us know in the comments below.