'Don't Tell Bryson': Golf World Stunned by Insane Tiger Woods Stat From 20 Years Ago
Published 10/07/2021, 4:49 AM EDT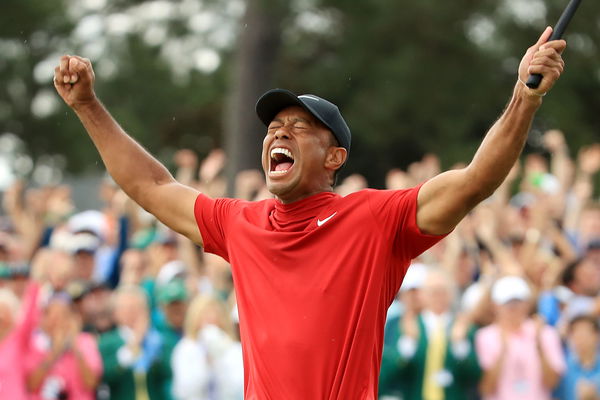 ---
---
When talking about long-drives and impressive speed stats in professional golfing, Bryson DeChambeau's name is the first to be mentioned. However, most recently, a notable entity is beginning to steal the limelight in this conversation. The legend himself, Tiger Woods, is creating a lot of buzz amongst fans, courtesy of an astonishing stat.
ADVERTISEMENT
Article continues below this ad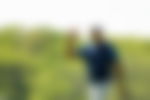 To no surprise, whether it is the PGA Tour, the President's Cup, or lifetime career earnings, Woods tops the charts everywhere. However, a most recent discovery has revealed impressive statistics of his ball and clubhead speed, something he has never been associated with before.
ADVERTISEMENT
Article continues below this ad
Tiger Woods amazes the world with his numbers
Recently, Luke Dineen disclosed his findings on Twitter. He posted a picture by Flightscope, which depicted Woods' ball stats from a 2004 exhibition round. He wrote, "Had no idea this existed until just now." The clubhead speed is at 129 mph, while the ball speed is a staggering 185 mph.
Had no idea this existed until just now: Flightscope numbers from a Tiger drive during a 2004 exhibition round

129 mph clubhead speed 🤯
185 mph ball speed 🤯

Cruising at Bryson speeds almost 20 years before it was cool (and had more in the tank if he wanted it, too) pic.twitter.com/fAoAPcy4zD

— LKD (@LukeKerrDineen) October 6, 2021
In comparison, Bryson DeChambeau, who is renowned in the professional golf world for his impressive distance and speed, has the highest ball speed of 199.55. His average, however, is 192.80. While faster, Woods was not very behind the long drive star, and that too almost 15 years ago. His average clubhead speed is around 133.5 mph, and his fastest was recorded at 139 mph.
Woods, on the other hand, has an average driving distance of 290.3, which is not as high as the average number these days. At the Valspar Championship in 2018, Woods recorded his fastest ever clubhead speed at 129.2 mph, which was also the fastest that season.
Watch This Story- The LeBron James Innovation Center: A Sneak Peek
Fans on Twitter react
This news majorly impressed fans on Twitter. Praising Woods, they compared the equipment he used to those of today, which are designed to optimize speed and distance. One even joked about DeChambeau having a 'meltdown' in case he hears of Woods' feat.
And a SOFT ball. Very soft ball. 185mph ball speed with the ball he used is more impressive than 129 club head speed.

— Jason Finley (@jasonfin88) October 6, 2021
Don't tell Bryson that he'll have a meltdown 😂🤣

— bob180 (@bob18011) October 6, 2021
Not surprised. 1996 Walt Disney World Oldsmobile Scramble (PGA Tour). Course was FLOODED. 8th hole at Magnolia Course, par 5, most of us hit driver, 3 fwy, and had 80-100 yds to hole. Tiger hit 2-iron second shot on the green. I thought that was impossible.

— Rick Fehr (@fehrgolf) October 6, 2021
185!? Was that possible with 2004
equipment?

— Jaqellin Balake (@JBalldaymane) October 6, 2021
I remember distinctly him getting to 186 once when I was a kid and just thinking that was insane. And that was before 460cc heads and multi-material driver heads

— Cody Hall (@RCodyHall) October 6, 2021
ADVERTISEMENT
Article continues below this ad
Tiger had power for sure.

Arnold Palmer said as he played a practice round with Tiger at Augusta, that " During his down swing you feel as if you might get sucked in " !

— Bicyclist (@DanielJTerry1) October 6, 2021
Watch This Story
ADVERTISEMENT
Article continues below this ad
What do you think of these numbers?