Dumped by Rory McIlroy, Caroline Wozniacki Once Went Through an Emotional Breakdown While Elucidating How the Golfing Legend Ended Their Engagement Over a Phone Call
Published 10/13/2022, 10:30 AM EDT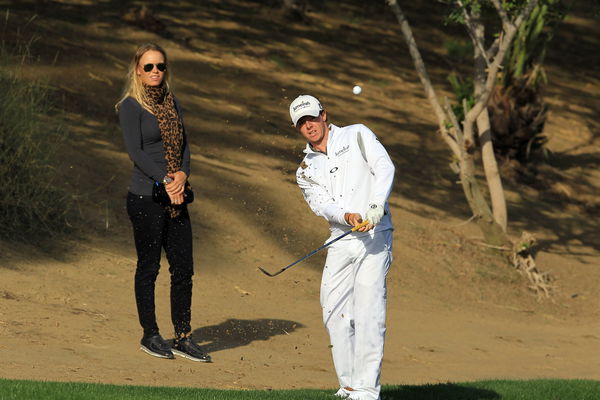 Pro golfer from Ireland, Rory McIlroy, and his ex-fiance, Caroline Wozniacki, were the talk of the town during their shocking breakup. Rory broke up with Wozniacki in 2014, over a phone call, which was the most surprising part of their relationship. The invitations were out for their wedding, but something hit Rory, making him realize that Wozniacki was not the right partner for him.
He also realized that being with someone similar to him was not the answer he was looking for in his life. Wozniacki suffered severely, and she did not speak much about it initially. But in an interview with Graham Bensinger way back in 2017, she finally poured her heart out and explained what happened during the breakup and how it affected her.
ADVERTISEMENT
Article continues below this ad
Wozniacki talks about her hard times post-breakup
Danish tennis star, Wozniacki. and pro golfer Rory started dating in 2011. After dating for two years, Rory decided to take things to the next level and proposed to Wozniacki in 2013 on a boat at the Sydney Harbour on New Year's Eve. He gifted her a £100,000 ring. But something changed, and Rory was forced to end the relationship in 2014, right before their wedding.
Post-breakup, Wozniacki received moral support from her fans during a hard time. She did not speak much about it until 2017.
The breakup shocked her, like all her fans, and she said, "I was shocked." It all went down over a phone call, which she never expected. At least it should have been a face-to-face breakup, and she revealed another astounding fact. After that phone call, she never heard from Rory again.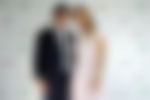 The tennis star was very disappointed with how things went. She said it hit her hard because no one prepares themselves for that. "I don't think you expect to find yourself in a situation like that." She remained in shock for a while and was trying to wrap her head around the treatment she received from the pro golfer after a beautiful two-year relationship. It must have been brutal for her, as she could not express her true feelings since the breakup till the 2017 interview. But thankfully she had her family and friends to deal with during the tough time.
ADVERTISEMENT
Article continues below this ad
How Wozniacki found help post her breakup with Rory McIlroy
After the breakup, Serena Williams, Wozniacki's rival, stood by her side.
According to Wozniacki, she went to Miami, post her breakup, after the French Open. Coincidently, Williams was there. They spent time together, and Wozniacki felt refreshed after returning from Miami. She found herself in a better place.
ADVERTISEMENT
Article continues below this ad
Watch this story- 'Love You' – Bestie Serena Williams Reacts as Caroline Wozniacki Announces Happy News
What are your thoughts on how things went down in their breakup? Let us know your thoughts in the comment section.
Edited By: Manaal Siddiqui