Dustin Johnson and Other PGA Tour Players Reveal One Mulligan They Would Like to Take
Published 10/17/2021, 11:30 PM EDT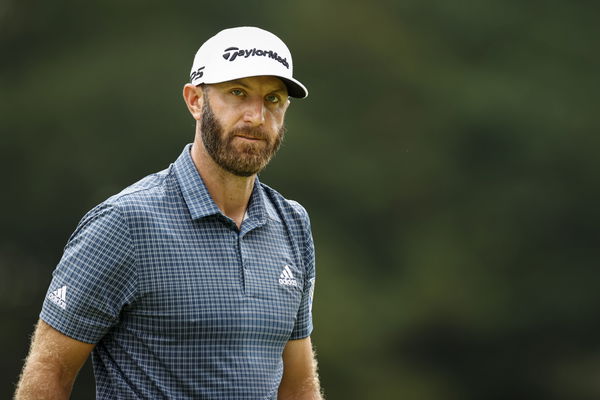 ---
---
In golf, a mulligan is when a player receives a second chance to re-do a moment or action. It's meant to be an opportunity to fix something, possibly in their careers. Notably, in golf, Mulligan Day is celebrated on October 17th. To commemorate national Mulligan Day, PGA Tour asked players to list their own mulligans. Dustin Johnson, Ian Poulter, and Xander Schauffele were among the few players who spoke about their mulligan, one thing they could change if they could time travel.
ADVERTISEMENT
Article continues below this ad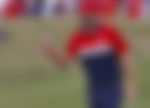 Dustin Johnson and other players on their one mulligan
ADVERTISEMENT
Article continues below this ad
More often than not, when a player chooses their mulligan, it is a shot that could have helped them win a title or would have at least gotten them to a playoff. While they might not win, it would at least give them another chance to redeem themselves.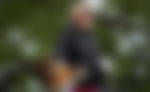 Loius Oosthuizen
For Oosthuizen, his mulligan will be his 2015 Open Championship, where he 3-putted and finished T2. Marc Leishman was placed second with Oosthuizen, as Zach Johnson took home the title.
Xander Schauffele
Last year at the Sentry Tournament of Championships, Schauffele 3-putted the 72nd hole; two putts would have won him the event. However, Justin Thomas won the tournament as Patrick Reed finished second with Schauffele.
Despite his Olympic gold and Ryder Cup win, Schauffele is yet to win a PGA Tour event.
The 2018 Open Championship is another mulligan for Schauffele, where he was tied with Francesco Molinari on the 71st. The 27-year-old ended up shooting a bogey, finishing T2. If he did get a chance, Schauffele could end up winning his first major title. 
Dustin Johnson
Over a decade ago at the 2010 PGA Championship,
Johnson
missed out on a playoff. He needed a par to win but ended up with a two-stroke penalty. Moreover,
Martin Kaymer won the title
, and Johnson finished T3.
Since then, Johnson has won the Masters (2020) and the US Open (2016), but is yet to win a PGA Championship.
Ian Poulter
ADVERTISEMENT
Article continues below this ad
Poulter's response was unique, however, with the Englishman not wanting to change a thing about his career. "If I could have one mulligan," Poulter says, answering after a long pause, "I wouldn't take one."
He added that one should not be given mulligans, as it is not fair. Poulter is happy and does not want any shot back.
ADVERTISEMENT
Article continues below this ad
WATCH THIS STORY: Tiger Woods Massive Endorsement Deals
If we consider all players, everyone would have one different mulligan of their own. However, some might even turn out like Poulter, happy with their careers and how they have turned out, mistakes and losses alike.