Dustin Johnson Once Hilariously Bailed Out From a Conversation With Phil Mickelson and Bryson DeChambeau
Published 11/27/2021, 2:57 PM EST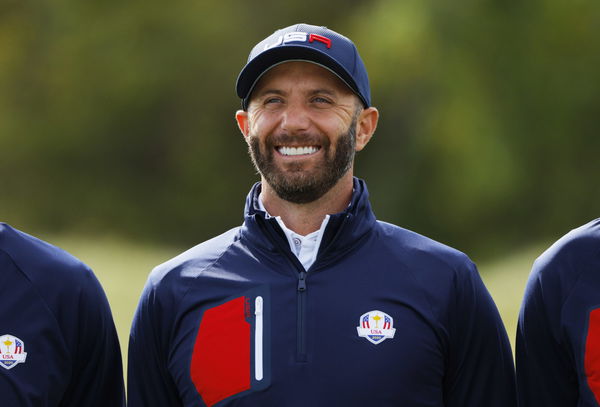 ---
---
Phil Mickelson is one of the most outspoken and bold golfers in the sport. He doesn't shy away from saying or nudging fellow players with a little banter. Recently, Phil revealed a funny incident that took place during the 2016 Masters, with Dustin Johnson and Bryson DeChambeau.
ADVERTISEMENT
Article continues below this ad
Back then, Dustin Johnson was yet to win a major championship while Phil had already won the Masters, the PGA Championship, and the U.S. Open in his career.  
ADVERTISEMENT
Article continues below this ad
Phil Mickelson reveals a funny incident of Dustin Johnson from 2016 Masters
Phil Mickelson was having a practice round with Dustin Johnson at Augusta National during the 2016 Masters. Later on, the duo was joined by Bryson DeChambeau. Phile states how even though Bryson was just an amateur golfer back then, he still had the same scientific approach towards the game.
Watch This Story: Did You Know? Dean Martin and Frank Sinatra Are Responsible for a Major Golf Invention
ADVERTISEMENT
Article continues below this ad
"Bryson and I were talking about some of the science of an uphill putt and a downhill putt. And the break and why it's most from this point and that point and so forth," said Mickelson. Moreover, Bryson used a lot of scientific terms, which were hard to understand and perplexed Dustin. Hence, DJ jokingly said if he stays with them any longer, he will never break 100.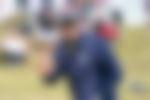 "He was using some pretty scientific terms, and Dustin kind of shook his head, and he said, 'If I hang around you guys much longer, I will never break 100."
ADVERTISEMENT
Article continues below this ad
Dustin Johnson is regarded as the most relaxed golfer on the Tour. He doesn't think much about his game as he completes his round and just focuses on the positives that happened. Notably, five and a half years later, Bryson is still a scientific guy, and the only thing that has changed is his physique and style of play.