Ex-Caddie Steve Williams Once Revealed the Scathing Response He Got From Tiger Woods After Asking Him to Quit
Published 09/03/2022, 12:30 PM EDT
By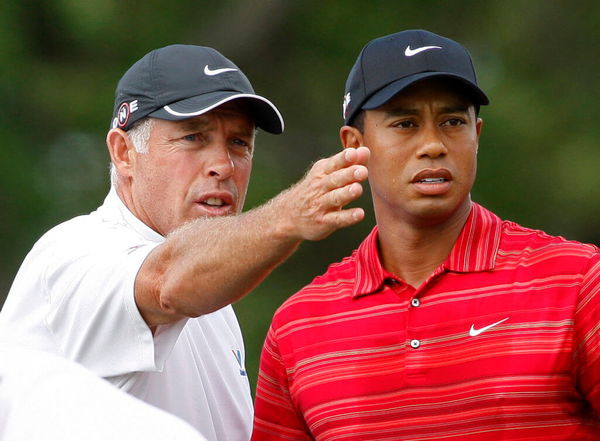 Steve Williams certainly knows a bit or two about his former boss. Having stayed around for more than a decade in Tiger Woods' incredible career, the Kiwi has shared a close bond with Woods on and off the field. However, the pair broke up abruptly after Tiger's infamous scandal rocked the sport in 2010. Williams recalled the incident and revealed he didn't have the slightest idea about the turn of events that followed.
How did Woods fire Steve Williams?
ADVERTISEMENT
Article continues below this ad
In the aftermath of the ugly events that ensued after Tiger's car crash, Williams revealed he had no idea about his boss' infidelity. However, he did mention the time when Tiger got serious with his fiance, Elin Nordegren, after Woods would correct Williams on the pronunciation of her name.
Major news outlets reported Tiger's scandal and it had already decayed the relationship, but Williams went ahead to caddy Woods at the 2010 Masters Tournament. The former World No.1 finished a respectable T4 but took a few months off to focus on his personal life.
It was during this time Williams thought about caddying for another golfer, temporarily. He had encircled Australian golfer, Adam Scott, and went ahead to ask for permission from Woods himself.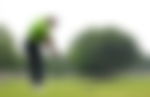 "I ran that by Tiger, and he said absolutely, no problem," Williams recalled. "but then a couple days before the tournament Tiger changed his mind. He had his agent call. He said, 'If you go and caddie for your friend, that'll be the end of your time caddying for Tiger.'"
Williams believed it was an idle threat and ignored the warning. However, a couple of days before the tournament began, the news was out. Steve couldn't believe it and felt things escalated way too quickly.
"I didn't think that we'd have no communication for the rest of our life," Williams said. "That just didn't even enter my mind."
Williams released a statement of his own on his official website, claiming the news "came as a shock." He continued to caddy Scott on a permanent basis till 2017, winning the 2012 Masters in the process.
Tiger Woods & Steve Williams – A relationship that extended beyond the field
Before Woods, Williams had caddied the likes of Peter Thompson, Raymond Floyd, and Aussie great Greg Norman. Woods hired the Kiwi in 1999 and enjoyed a successful relationship on the course, securing 14 major titles in a decade-long partnership.
ADVERTISEMENT
Article continues below this ad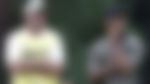 The two extended beyond golf as well – Tiger was Steve's best man at the latter's wedding in 2005. The New Zealander was there for his friend after Earl Woods' death in 2006, or when Tiger had decided to walk out of the game.
He also recalled the time when Woods won the 2008 US Open carrying two stress fractures in his left leg and a torn ACL. "I said to him, 'Hey Tiger, you might be jeopardizing your career here. Maybe this is a time to quit,'" Williams recalled. In true Tiger style, Williams disclosed what his boss told him next. "And I'll never forget: He looks at me and he says, 'Stevie, f**k you, I'm winning this tournament.'"
ADVERTISEMENT
Article continues below this ad
Edited By: Manaal Siddiqui