Fan Frenzy: Bryson DeChambeau's Appearance in Long Drive Championships Causes Servers to Crash
Published 09/30/2021, 11:16 AM EDT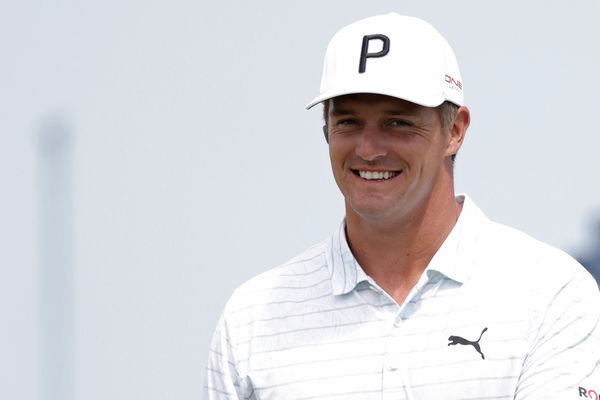 ---
---
Bryson DeChambeau is currently competing in the Professional Long Drivers of America World Championships. Moreover, he has made a move into the next round after finishing second in his group. Meanwhile, Mesquite, Nevada, is the host for this Long Drivers Championship. 
ADVERTISEMENT
Article continues below this ad
DeChambeau looked impressive for the second straight day and moved into the next round. Furthermore, Wednesday's cut saw the field reduced from 64 to 32 while Bryson being one of those 32. Meanwhile, Bryson's presence in this event has given them much-needed attention and eyeballs from around the world.  
ADVERTISEMENT
Article continues below this ad
Bryson DeChambeau attracts eyeballs with his exceptional performance at PLDA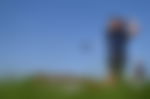 Bryson DeChambeau is one of the most prominent players on the PGA Tour. However, he is currently competing at the PLDA and has given the event much-needed fame and attention. And he told ESPN's Michael Collins that he is happy to have brought more eyeballs and attention to this event. Moreover, the live event on Tuesday had so many viewers online that the live stream server crashed along with the scoreboard. 
"It's not just a niche thing. There are things I've learned and have taken to the (golf) course that anyone can also use," DeChambeau told Collins. "There are hockey and baseball players here competing, and some of their stories are just amazing. I'm so happy to be able to help bring them to light."
Watch This Story: Bryson DeChambeau Reacts to Team USA's Meme T-Shirt at Ryder Cup Celebrations
ADVERTISEMENT
Article continues below this ad
Meanwhile, the format of this event is that each golfer hits six balls in one set, and the players receive a score of 200, 100, 50, or 25 based on where they rank in distance compared to the others in their group. Bryson finished second after round two with the longest drive of 355 yards. However, the longest drive from his group was 367 yards by Scottie Pearman. 
Furthermore, the field on Thursday will have two groups of 16 players, and out of these, only the top eight from each group will make a move into the final round on Friday. Meanwhile, Bryson DeChambeau is yet to face the world no.1, Kyle Berkshire, and if they go head-to-head, then it's going to be a treat for all the fans. 
Watch This Story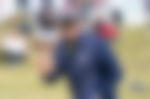 ADVERTISEMENT
Article continues below this ad