Following a Terrible Tragedy, Annika Sorenstam and Her Husband Lend Helping Hands Towards the Community With Less Than 5000 Population
Published 03/11/2023, 9:30 AM EST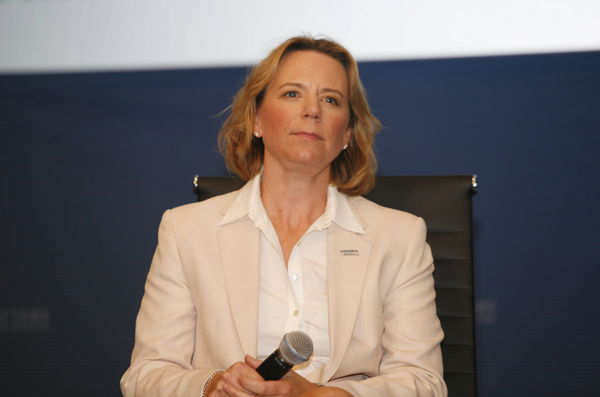 When talking about some of the most successful tour players in the LPGA fraternity, Annika Sorenstam's name strikes the head before anyone else. The living legend is an inspiration to countless young women across the world. Other than her amazing golfing skills, Sorenstam is also highly known for her random acts of kindness. Moreover, the golfer is now getting ready to raise money for a very special cause!
Annika Sorenstam to raise funds for people of East Palestine, Ohio
Sorenstam has numerous fans across the world who do everything in their power to support the player. However, one of her biggest is her husband Mike McGee. The two got married to each other back in 2009, a year after the star stepped away from professional golf. But as it turned out, McGee has another major connection with golf other than his wife's involvement in the game.
ADVERTISEMENT
Article continues below this ad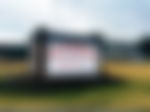 Mike McGee was born to Jerry McGee and Jill and grew up in East Palestine, Ohio. According to how he remembers the place from his childhood, it sounded like a dreamland for everyone who was born in the early 1980-90s. "Everybody knew each other", he said. "Backyard games every day, whatever sport was in season. We'd leave and go play all day and sleep over at each other's houses. It was safe, and everybody looked out for each other."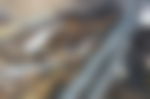 With Jerry McGee's successful career in golf, Mike and his family could have lived anywhere in the world. But the golf legend felt a certain feeling of calmness whenever he entered the town from the Pittsburgh airport into East Palestine. But things are not the same anymore for the residents. Ever since a train carrying toxic chemicals derailed in the city, residents have been facing countless health and financial problems.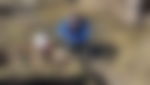 ADVERTISEMENT
Article continues below this ad
According to Mike, the people are suffering the most due to the soil and water treatment in the place. Some of his friends from East Palestine tell him that they feel their world is coming to an end. While some others who live there feel like they are going to make it through this time.
But to ease the burden for the people of her husband's hometown, Annika Sorenstam is all set to take a huge step. With the combined support of Youngstown Mahoning Valley United Way, The Way Station, and businessman Ed Muransky, owner of The Muransky Companies, the couple is creating 'Annika Fore East Palestine".
ADVERTISEMENT
Article continues below this ad
The plan includes an upcoming celebrity golf event on May 15 at Lake Club in Poland, Ohio. "Mike and I wanted to do something to help his hometown during this time of need, and Ed was his first call. He's very philanthropic and ran with the idea," Sorenstam said about her plan. The money raised from the tournament will be directly donated to the United Way of Youngstown and the Mahoning Valley fund to support the affected families in East Palestine.
Watch This Story: An Untold Story About Greg Norman's Emotional Gesture Was Once Uncovered by His Long Time Caddie
Edited By: Jayant Chhabra