'Following Grandpa Into the Abyss' – Team USA Awards Exciting New Title to Dustin Johnson
Published 09/28/2021, 3:22 PM EDT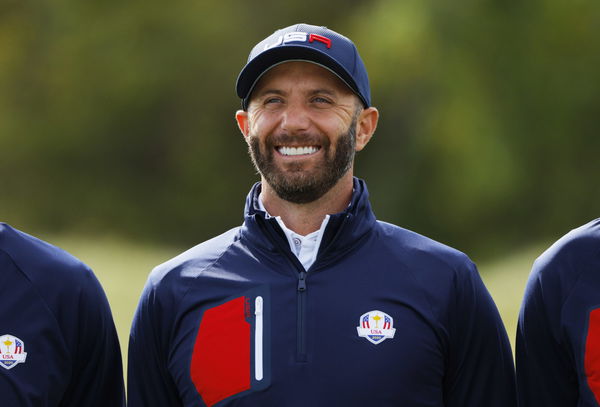 ---
---
Dustin Johnson had a phenomenal week at Whistling Straits. Not only was he a major contributor to the record-breaking score of 19-9, but he also set a personal best for himself! Johnson remained unbeaten through the event and ended with a perfect score of 5-0-0.
ADVERTISEMENT
Article continues below this ad
Opening up on his thoughts of the mind-blowing score, Johnson said, "I did not expect 5-0-0, that's for sure. But I didn't really expect to play five matches… obviously, got off to a good start and had some good partnerships there with Collin and Xander, so Captain just kept us rolling."
ADVERTISEMENT
Article continues below this ad
In addition to the amazing victory, the post-Ryder Cup press conference was undoubtedly a highlight of the week. We witnessed an end to a long-term feud, drunken and hilarious comments, and they even managed to squeeze in a bit of emotion!
Justin Thomas talks about Dustin Johnson and his leadership
If you watched the thoroughly entertaining conference, you'll have noticed that DJ was, in fact, a bit tipsy during the presser. His slurring speech and blatantly honest answers were a testimony to this fact.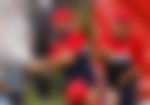 During the presser, an interesting event happened when a journalist asked Justin Thomas if he was the emotional leader of the group.
At that moment Thomas turned to look towards Dustin Johnson, the eldest of the squad at 37. And teasingly called him grandpa. He said, "Poor guy went out there, tried to get six points, but all he could do was five. He is our leader. We're following grandpa into the abyss."
Watch the Story- Five Potential Opponents for Oleksandr Usyk After Claiming a Magnificent Victory Over Anthony Joshua
ADVERTISEMENT
Article continues below this ad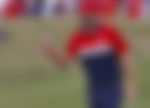 This joke caused the team to erupt into hysterics, as the meaning became clear. Johnson, at some point during the event, thought that he could, perhaps, bring in another point. This was until they made him realize that there were only five points up for grabs.
Watch This Story
Convinced by the nickname, DJ said, "That's right. Grandpa got it done."
ADVERTISEMENT
Article continues below this ad
Five-time Ryder Cup player and current world number 2 Johnson is on the top of his game right now. With a great PGA Tour season, what else do you think is in line for Dustin Johnson?