Former NBA Champion JR Smith Reveals Motivation Behind Trying to Play Collegiate Golf
Published 08/13/2021, 4:00 PM EDT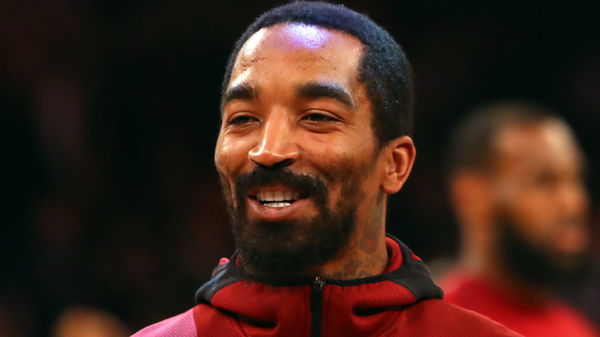 ---
---
Retired NBA star JR Smith is once again headed back to school and is also trying to join a golf team on his way there. Having played 16 seasons in the NBA with five different teams and two titles, the 35-year-old is ready for a new chapter in his life. Recently speaking to the PGA Tour about the same, Smith revealed his motivation to do so, sharing an integral part of his story.
ADVERTISEMENT
Article continues below this ad
Now, while Smith does have two NBA championships in his bag, his journey in the league was turbulent towards the end. In 2019, he was waived by the Cleveland Cavaliers as they could not find a trade. Though his last season was with the Los Angeles Lakers during their triumphant run in the bubble (2019-20 season), he admitted that he did go through a depressed state while out of the league.
That being said, Smith is finally doing what he had aimed to do – head back to school.
ADVERTISEMENT
Article continues below this ad
Why did JR Smith decide to go back to school and play golf?
The PGA Tour recently shared a video and interview with Smith, where the New Jersey native spoke of his decision and motivation behind playing golf and resuming his education. It comes from the need to challenge himself, wanting to be more disciplined in certain areas. "I've always been told that I can go further my education after going pro ball since I came out of high school," he said. "If I'm able to, it's going to be a dream come true," Smith said.
Smith further stated that he has always wanted to play a college sport, and golf might be the perfect fit. It requires less body contact, but will still let him compete and challenge himself.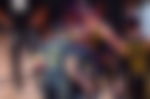 "I picked A&T because they had one of the best Liberal Studies programs, as well as business programs," he explained. Smith even spoke with Chris Paul, who is working for a communications degree in Winston-Salem State.
For golf, he wants to 'do tournaments', which includes a junior program in New Jersey. Smith wants to be a part of something prestigious like the NBA, wanting to get kids interested and activated.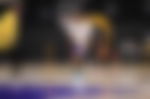 ADVERTISEMENT
Article continues below this ad
Smith's history with golf
Smith started his golf journey around 12 years ago, when he attended late Moses Malone's charity event. His first ball went about 300 yards "dead center", following which he was hooked. "Golf is one of those games that has you feeling really high and or can bring you down to your knees and humble you," said Smith, who can often be seen attending PGA Tour events.
ADVERTISEMENT
Article continues below this ad
In the end, Smith remains ready to embark on this new journey – no free time left. However, he is excited to attend football games, attend school and raise kids all at once.