'Friendsgiving' – Brooks Koepka Reacts to His 1v1 Match Against Bryson DeChambeau
Published 10/06/2021, 5:40 AM EDT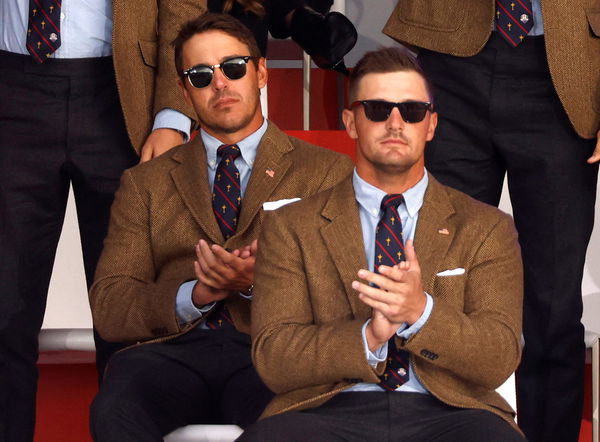 ---
---
Just a few months back, fans were all captivated with just one thing – the rising beef between Brooks Koepka and Bryson DeChambeau. The 2021 PGA Championship gave a rebirth to their feud, but all of it seems to have died down now. 
ADVERTISEMENT
Article continues below this ad
The Ryder Cup 2020 gave the golfers a platform to put aside their feud and play for their country. But who even knew that Brooks Koepka and Bryson DeChambeau will take on each other in a 12-hole match? We're not dreaming anymore, it's really happening! 
Brooks Koepka posts a celebratory tweet ahead of his match vs Bryson DeChambeau
ADVERTISEMENT
Article continues below this ad
There have been moments where fans thought the Brooks-Bryson rivalry would never end. However, it seems that these two players never really cared about their feud all along. They put it to bed with the easiest of hugs and handshakes. 
There was a huge announcement made on Tuesday involving Koepka and DeChambeau. These two will now face each other in a 12-hole match which will be an installment of Capital One's 'The Match.'
This announcement drew a lot of reactions from golf fans. However, Brooks Koepka stepped up his game by posting a tweet of the official poster with a humorous phrase! Here's what he tweeted: 
While there were a lot of positive replies, a huge chunk of fans were bothered about one thing – how did Koepka and DeChambeau shake hands despite all the things that were said over the last few months. Was it all just for the sake of the PIP fund? 
When and where will this match take place? 
ADVERTISEMENT
Article continues below this ad
The latest installment of The Match will take place one day after Thanksgiving. This will be an exclusive 12-hole event taking place on November 26 and will be played in Las Vegas at the Wynn Golf Course.
TNT has gained exclusive broadcasting rights for this event, and it will also be simulcast on TBS, trTV, and HLN.
Watch This Story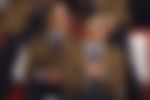 All in all, fans are in for a treat, come Thanksgiving 2021. Two of the most famous golfers on the planet will go head-to-head, but all for a good cause. Who are you backing to win this match? Are you team Brooks or Team Bryson?
ADVERTISEMENT
Article continues below this ad