'Funny Enough': LIV Golf Facing Another Lawsuit Days Ahead of Its Tucson Event Brings Laughter Among Golf Fans
Published 03/15/2023, 2:11 AM EDT
By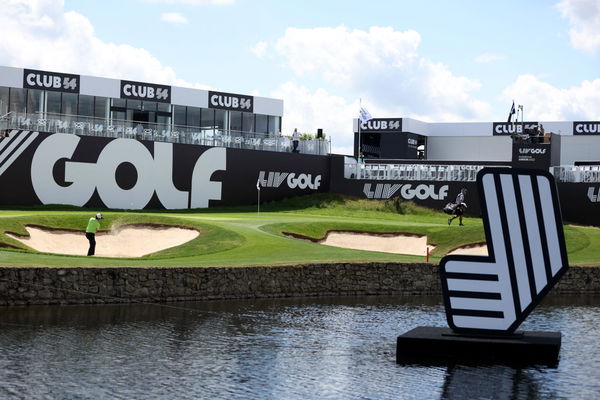 The LIV Golf Series has faced improbable difficulties since its inception. The chatter around its season opener was critical as well, but another weird issue has since come up. Ahead of the Tucson event, LIV's own trademark logo is under threat, from none other than a popular nightclub.
Liv Golf's logo resulting in another court battle?
The PIF-funded league has been in the news for all the wrong reasons since making headlines over a year ago. But its latest headache is on the issue regarding its trademark, which has found another suitor.
ADVERTISEMENT
Article continues below this ad
In other words, a firm has challenged LIV Golf to use its logo. Miami-based nightclub LIV, considered to be one of the top nightclubs in the world, has issued a case against registering LIV Golf's logo due to its uncanny resemblance to its own.
In its detailed court filing, which is available on the internet, the nightclub put forward its reasons for the case – a visually similar logo that is "phonetically and aurally similar," and its usage of similar goods and services.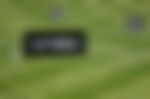 Both companies derived their logo from the Roman Numeral, LIV, which translates to 54. While the LIV Golf Series used the number to highlight its 54-hole shotgun starts, the Miami nightclub's location was built in 1954 and has been referred to as Miami's Studio 54.
Will LIV Golf stand a chance in this case?
According to the filing made by the nightclub, it believed that LIV Golf's logo led its consumers to believe that their products were affiliated with the rebel league. It also considered the situation as unfavorable for its own distinctive quality.
But can LIV Golf squash the case in their favor? Despite its cash-rich reserves, the league currently stands helpless. The Miami nightclub has been around for more than 15 years, and so has its trademark logo. It is also licensed around the world, which gives it an upper hand in the case.
Fans made no hesitation to let their feelings known after the news broke out on the internet. Here's a selection of those tweets.
Extremely similar logos, names, and pronunciations, couple with the fact that LIV Golf conducts 15% of its operations in Miami and nearby(ish) Orlando. And considering LIV Golf's attempts to make their fan experience like a nightclub, seems confusion is possible.

— Chuck Daddy (@Avoid_TheClap) March 14, 2023
What's the difference between LIV Miami and LIV Golf?

LIV Miami has people at it.

— Chuck Daddy (@Avoid_TheClap) March 14, 2023
Has it been blocked, or has it just been challenged? I don't think "filing a court action" has any effect until it's acted on by the court.

— #Pureblood (@RepublicNotDemo) March 14, 2023
It was only two weeks ago they said 'Imitation is the greatest form of flattery.' The irony.

— AC (@parkamonkey89) March 14, 2023
Funny enough LIV Miami Kick Off Party was at "LIV" NIghtclub

— Gustavo Betancourt (@gussstavobet) March 14, 2023
Trademarks are issues by business sector. Golf is not a night club.

— Jimmer Hardy (@JimmerHardy) March 14, 2023
ADVERTISEMENT
Article continues below this ad
ADVERTISEMENT
Article continues below this ad
The trademark problem has arisen barely weeks after the wave of criticism surrounding its terrible TV ratings. The CW network signed up to become LIV Golf's primary broadcaster at the start of the season, but it hasn't panned out to be a popular move yet. Many criticized the dismal rating of 0.2 in the country, with LIV Golf looking to bounce back at its Tucson event.
Watch This Story – Tiger Woods Remembers His 'Pops' Earl Woods, While Revealing Insane TGR Venture: 'Players to Enjoy With Their Kids'
Edited By: Akash Pandhare