'Leave Him Alone': After Going Viral for the Wrong Reasons, Tiger Woods Receives Tremendous Support From Golf Fans After Coming Clean on His Actions
Published 02/17/2023, 11:00 PM EST

Follow Us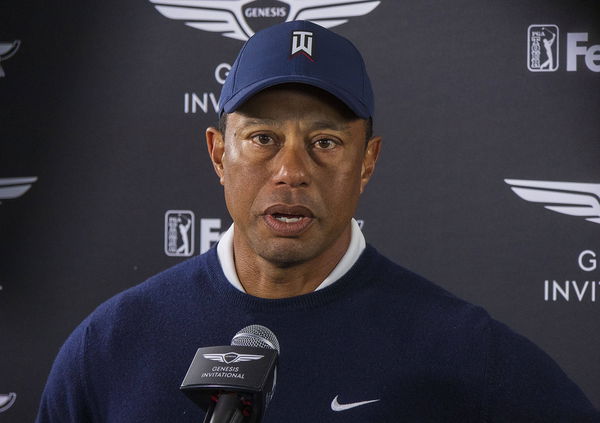 Tiger Woods started the Genesis invitational with an outstanding performance and finished 2-under par. But, the second round has everyone worried if he would make the cut. The Hall of Famer finished with a one-over par. Moreover, adding to the professional tension, his prank during round 1 has caused some stir-up as well.
Being popular doesn't mean that one is immune to controversies. In fact, celebrities need to focus on what they say or do as they are always under the radar of millions of people. The same is with sports entities. Controversy has marred Woods' personal and professional life many times in the past and in the last couple of days. And many people found his latest actions as a big sin as well.  
Tiger Woods apologized for his prank 
ADVERTISEMENT
Article continues below this ad
The 15-time major winner is under scrutiny after handing out a tampon to his playing partner, Justin Thomas, after out-driving him on the 9th. This incident took place on Thursday, during the first round of the Genesis invitational. 
Although the two friends had a good laugh about the incident, many people took offense to it. There have been implications by many women that Woods' prank seemed more like an insult towards women. Furthermore, many claimed to hand out a female hygiene product to make fun of someone is an implication that women are weaker.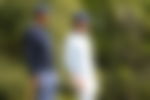 However, the legend addressed the issue in the press interview after round 2 of the Genesis Invitational. "It was supposed to be all fun and games and obviously it hasn't turned out that way."
He apologized for the offense his joke might have caused. Moreover, Tiger explained that the intention was just to play a prank on his pal. However, he does realize that people have not perceived it that way. "It was just we played pranks on one another all the time and virally I think this did not come across that way, but between us it was – it's different."
But, the fans believe it was just fun banter between two pals and shouldn't be scrutinized. 
Leave him alone, he is a great guy!

— Church Without Walls: All the Way And Then Some (@hawkins_arthur) February 18, 2023
Pathetic he has to apologize for this. What a sad society we are

— Keith (@KeithOlson4) February 17, 2023
I hate it here. Dude shouldn't have to explain fun between friends.

— Crankin' Fairways (@CrankinFairways) February 17, 2023
ADVERTISEMENT
Article continues below this ad
Jesus!! Are we that SENSITIVE now that friends can't joke with friends?!!!! WTF!!!

— Marlon C Taylor (@MarlonCTaylor) February 17, 2023
ADVERTISEMENT
Article continues below this ad
What do you think was the prank hilarious or offensive? Drop your thoughts in the comment section below.
Watch This Story – From Tiger Woods to Michael Phelps Here Are the Longest Televised Golf Putts in the Golf History
Edited By: Anjana Prabhakaran