Golf World Berates Sergio Garcia Over Scathing PGA Tour Comments
Published 05/06/2022, 6:00 AM EDT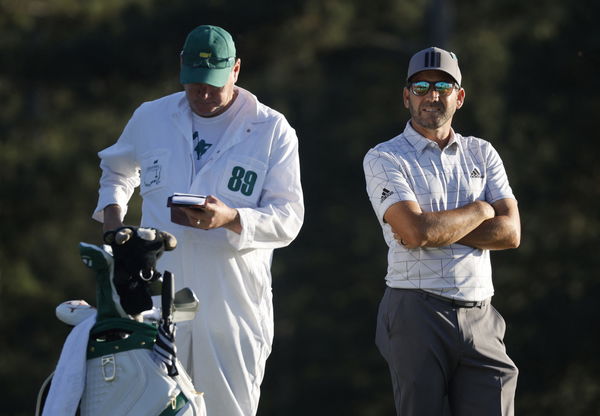 Sergio Garcia is among the famous names competing at the Wells Fargo Championship this week. Notably, the Spanish professional is speculated to join the LIV Golf Invitational series, and hence, he has been in the news for the same. However, Garcia has now made headlines with his comments during the first round of the PGA Tour event.
In the event's opening round, Sergio hit his drive into the marshy area, a penalty area on the 10th hole at TPC Potomac. Moreover, the 2017 Masters champion found his ball, but the rules official present there said he had exceeded the time a professional can find the golf ball in. The time to find the ball is three minutes, and Garcia exceeded that time frame. 
ADVERTISEMENT
Article continues below this ad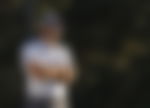 Garcia spoke to the rules official and said he was too quick with his timing. The PGA Tour even acknowledged the same after Sergio's round on Thursday. However, angered by the ruling at that time, the Spanish professional said something that hasn't sat well with fans. His words were audible on the PGA Tour Live as he said, "I can't wait to leave this tour."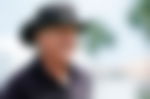 The microphones also heard him say, "Can't wait to get out of here." "Just a couple more weeks until I don't have to deal with [the rules official] anymore." His words express his frustration over the rulings made by the official who was present on the hole with the professional. Despite that, Sergio made par on that hole.
Golf world scrutinizes Sergio Garcia for his comments
As his comments went viral, Twitter went berserk. Reactions flowed in from all parts of the globe, with fans not happy one bit. While many were angered by his comments, some took the opportunity to troll him as well.
Not to forget, Sergio is among the few professionals who have reportedly asked for a release from the PGA Tour to play in the Saudi-backed golf league. For the same, he is even ready to sacrifice his Ryder Cup appearances.
However, the 42-year-old has not publicly committed to playing in the opening event of the LIV Golf Invitational Series in June. Only time will only tell if he will play in the kick-off event at the Centurion Club.
Sergio always doing his best to make himself more unlikeable

— York Hunt (@YorkHunts) May 5, 2022
It's the rules of golf. You Know how you don't get penalize for this? Don't hit your ball into the fucking marsh

— Cras (@CrasVox) May 5, 2022
Bye Bye, you won't be missed…

— TG1971 (@gpirnatjr) May 5, 2022
I'm done with Sergio.

— Greg Wicker (@Foreleft_Wick) May 5, 2022
Imagine what might happen if you don't follow the rules in Saudi Arabia. Penalty stroke might have a hold new meaning.

— Rob Stone (@RobSton07612220) May 6, 2022
Time to go. Don't need you brother🇺🇸

— Bryan Maker🇺🇸 (@Brymaker) May 5, 2022
Hey Sergio you've been invisbe since 17. Noone will even know or care that you're gone

— Zack (@zc727) May 6, 2022
If he's not happy he should leave now.

— NJN (@JoeNoel47769203) May 5, 2022
ADVERTISEMENT
Article continues below this ad
What did Garcia shoot in his opening round?
Sergio made a solid start to the 2022 Wells Fargo Championship. He ended the opening round on Thursday with an overall score of three-under-par. As a result, Sergio is just four shots off the lead in a tied 17th position as he heads into the second round on Friday. Moreover, he carded an opening round of three-under-par, 67.
ADVERTISEMENT
Article continues below this ad
His round of 67 included two birdies and a single bogey on the opening nine holes; Garcia moved out in one-under-par, 34. He made an eagle on the back nine and eight pars to finish an intense round.
Watch This Story: Jack Nickalus wins again at the age of 82 on the Champions Tour