Golf World Celebrates the Greatness of Seve Ballesteros, but Unfortunately at Jordan Spieth's Expense
Published 01/16/2022, 5:16 PM EST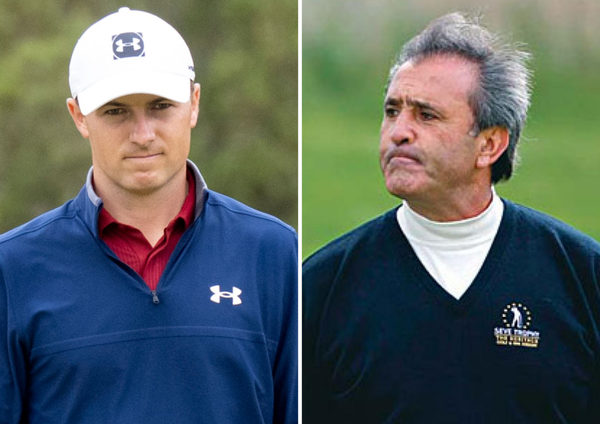 Whenever two golfers are spoken of together, their comparison is bound to take place. However, sometimes, it feels wrong to do so. Similarly, recently, a question on Jordan Spieth and Seve Ballesteros was raised, and the golf community was not happy.
ADVERTISEMENT
Article continues below this ad
Belonging to two different eras of golf, by the time Jordan Spieth was born, Seve's professional career was in the last years of its historic run. With 50 triumphs on the European Tour, the most titles ever bagged, he has no doubt secured himself a permanent spot in the golf world. On the other hand, 28-year-old Spieth has 12-wins on the PGA tour, though many more years left to go.
ADVERTISEMENT
Article continues below this ad
Watch This Story- 2021 Highest Paid F1 Drivers: Lewis Hamilton & Max Verstappen Battle Out for the Top Spot
So, what did the fans think when a comparison between the Spaniard and American was conducted? Let's check it out.
Golf Digest posts a poll about Jordan Spieth and Ballesteros; fans offended
Golf Digest recently took to Twitter to post a picture asking, "72nd hole. In the trees. Birdie to win. Who are you picking?" Further, the photograph was a collage of Spieth and Seve. However, unlike always, they didn't receive direct answers from fans, explaining their choice of golfer. No, for multiple reasons, most of the fans didn't like the idea of this.
Some pointed out a blatantly obvious fact; that Seve is dead, and hence, there is no doubt about the winner. However, considering the legacy that the European Tour star left behind, many thought that it was extremely discourteous to even attempt the comparison.
Moreover, a few discussed the unfairness of comparing two people who competed in completely different ages. In terms of knowledge, popularity, and technological improvement of golf, the last couple of decades have seen more improvement than the entire previous century combined. Nevertheless, most were simply offended at the audacity to extend the comparison to Seve. So, let's check out some of the comments by the fans-
Not a Seve fan – but this is disrespectful to his legacy.

— TAAR (@realTLIT) January 16, 2022
Coming next:

Toughest guy to run down on the lead of a major. Tiger Woods or Jean Van de Velde. Who are you picking ?

— Ace McDuff (@ace_mcduff) January 16, 2022
Is this a serious question? Seve all day, everyday & twice on Sunday. He played in an era where you could actually curve the ball a lot.

— Liam Brandt (@SirSportsman) January 16, 2022
Different generations and equipment but I think even Jordan will pick Seve to get out of that bark and land on 13th green at Augusta 😊🏌🏽‍♂️

— Ziad Al-Ahmadi (@ahmadi_ziad) January 16, 2022
Having watched both play, Seve by a mile. To be fair, it is harder to work the ball the same way Seve did with current clubs and balls, but Seve nonetheless.

— Ooh Matron (@OohMatron1) January 16, 2022
Seve, and it isn't even close. I love Jordan and his game, but I don't think he has "earned" Seve's timely escapability just yet.

— JJ Smith (@JJ_Smith22) January 16, 2022
I mean really?? Lol not even close and I'm a Jordan fan

— Chris Manning (@chrismanning17) January 16, 2022
What's this, "ask a stupid question" day? Seve by a million

— Rick Tullikopf (@tullikopf_rick) January 16, 2022
ADVERTISEMENT
Article continues below this ad
A fan went to the extent of claiming-
If you don't know the answer I'm not sure you should have a magazine

— caleb phipps (@phipps_caleb) January 16, 2022
ADVERTISEMENT
Article continues below this ad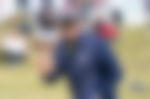 What are your thoughts on this? Do you think they went too far or was it just a simple poll, not meant to be taken too seriously?