Golf World Hits the Roof as 'Poor Decision' From Governing Bodies Triggers Livid Reactions: 'Bunch of Cr*p'
Published 03/14/2023, 6:33 AM EDT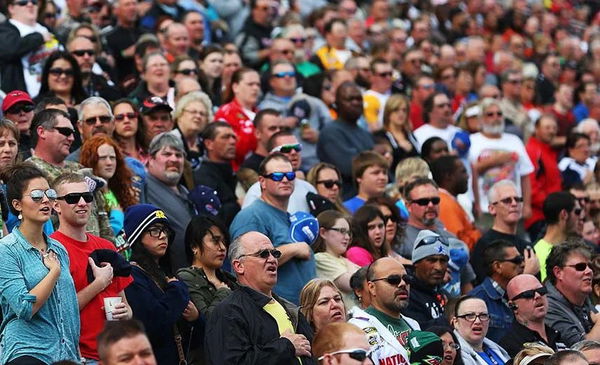 The golf community has seen a lot of uproar of late, and unfortunately, there's still more to come! For a long time now, the distance debate has been a rising issue in the sport. With pros hitting the ball further and further every year, the officials have been looking for a way to keep up with their ever-evolving distance. And recently, they finally came up with a solution. But sadly for the R&A and the USGA, their proposal did not impress the golf fans. Conversely, it left them bewildered and infuriated!
Golf world lashes out at the USGA and R&A
A recent report at Golf Digest suggests that the USGA and R&A will make an announcement on Tuesday this week about a "model local rule." As per this to-be-imposed rule, the championships and tours that adopt it would essentially be rolling back the golf ball. What makes it worse is that the rule would only apply to pros and top amateurs, creating a bifurcation! Targeting "elite championships," (which haven't yet been explicitly defined) the rule is set to be imposed from January 2026.
ADVERTISEMENT
Article continues below this ad
With pros improving their shot distance every year, the governing agencies have decided that changing the way golf balls are tested for conformance should do the trick. In short, the golf ball would be made in such a way that a pro's drive that earlier flew 300 yards across the course, would now only go 280. And of course, the golf world unanimously hated the news!
That's a bunch of crap.

— Not a member of the #covidcult (@yes_808) March 14, 2023
Taking to Twitter, they lashed out at the agencies, claiming that they were just ruining the game with this new rule. Fans even claimed that it was going to be a complete train wreck.
Ruining golf one step at a time

— josh canada (@joshcanadatcb) March 13, 2023
A bunch of guys that can't break 100 are trying to regulate equipment on the @PGATOUR. Can't wait to watch this train wreck…

— West Texas Driving Range Pro (@jjkilleentcu) March 14, 2023
Why are they trying to ruin golf. It's like they want to hand the keys to LIV

— Chris G (@ccgahagan) March 14, 2023
Many others chimed in, questioning what good could come of this new rule. They believed that the sport was great right now and that no change was necessary.
Why? Just honestly, why do this?

— William Walker (@WilliamWalker09) March 14, 2023
What problem is this change solving? They're solutioning for no reason – the game is great right now.

— on the ⏰ (@chiflyer) March 14, 2023
Some fans even added their only suggestions to better the situation instead of the proposed changes for the golf pros. They stated that instead of changing the ball, the course could be improved and the greens could be made faster.
You don't need to tone the ball down. Narrower and firm (when able) fairways, higher rough.

— Bill Rosenblum @𝐠𝐨𝐬𝐚𝐰𝐱𝟔𝟗 (@gosawx69) March 13, 2023
How about you just improve the courses then?

— Chris (@christiancal11) March 13, 2023
ADVERTISEMENT
Article continues below this ad
Narrow the fairway and faster greens will solve all your problems

— imArnold (@Shark31967951) March 13, 2023
ADVERTISEMENT
Article continues below this ad
What do you think about this upcoming proposal in the sport? Do you think it's a change for the better? Let us know your thoughts in the comments below.
Watch This Story: Bryson DeChambeau Stirs a Massive Sponsorship Controversy at the Ongoing Saudi PIF International
Edited By: Manaal Siddiqui