Golf World Reacts to Paige Spiranac's Brooks Koepka Tweet
Published 06/22/2022, 6:30 AM EDT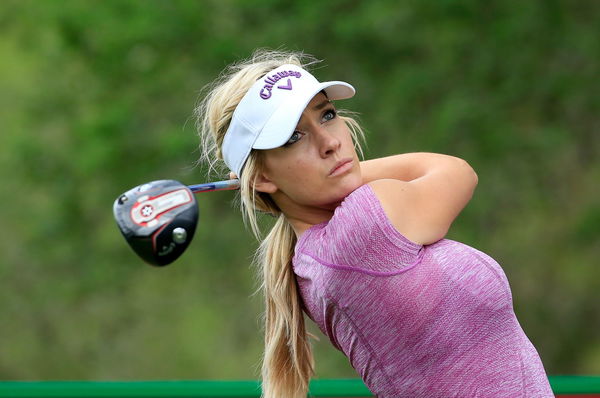 Brooks Koepka is reportedly among the recent golf professional who has shifted from the PGA Tour to the LIV Golf Invitational Series. He is receiving severe scrutiny for doing the same. Moreover, Paige Spiranac recently made a social media post along the same line while taking an indirect dig at Koepka and a fellow professional.
The 29-year-old tweeted about the news relating to Koepka shifting to the Saudi-backed golf league. She made the tweet using her official Twitter account on June 21, 2022. Moreover, in the tweet, the former golf professional mentioned that the four-time major championship winner's decision to move to the rival tour was not a surprise. At the same time, Spiranac took an indirect dig at another famous player who recently joined the Saudi-backed golf league, Bryson DeChambeau.
ADVERTISEMENT
Article continues below this ad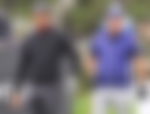 The social media star tweeted, "Brooks Koepka going to LIV is not surprising. He's said he only cares about majors and finding new ways to make Bryson's life miserable." Not to forget, both the PGA Tour professionals have a history with each other. The feud started probably in 2019 after Brooks made a comment on DeChambeau's slow play. Moreover, both players played the Match in 2021.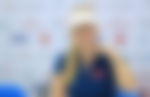 The report about the 32-year-old joining the new golf league came to light via the Telegraph on Tuesday. According to the report, Koepka will play in the second LIV Golf event in Portland. The report is a surprise, as he was the second player to speak against the rival league in 2020. Not to forget, the American professional spoke about the same last week at the U.S. Open. He said, "I don't know why you guys keep doing that. The more legs you give it, the more you keep talking about it." 
The golf world fumes over the latest Paige Spiranac tweet on Koepka
The golf Twitter became a frenzy as soon as the tweet came to light. Golf fans from around the globe started to react to Spiranac's funny tweet about Brooks Koepka. Most of the fans responded that all the players leaving the PGA Tour were the least liked on the Tour. At the same time, other fans were concerned about more and more players leaving.
what all these guys are missing is we dont watch the golf to see Koepka, or reed, or Bryson, or DJ. Phil did for a while. But we watch the PGA for the British, US opens, Masters…and becuase of tiger…thats it. noone tunes in to see where Taylor Gooch is on the leaderboard.

— BeardownSC (@beardown_sc) June 21, 2022
Is it just me, or are the guys jumping ship, players who are among the least liked on tour? There's not one of these guys considered "fan favorites". Now, Morikawa would break that mold, but Brooks, DJ, Reed? Who really likes them? A lot like Bryson but he's a 50/50 like/dislike.

— Jeff Beckham (@Jeff_Beckham) June 21, 2022
I guess majors will be the only thing worth watching now

— Joseph the Merciful (@Mexican__Batman) June 21, 2022
More and more leaving. The tour has been taken advantage of players for years.

— Jim Cavezza (@JimCavezza) June 21, 2022
That's funny. What I don't understand why the @PGATOUR @USGA executive teams don't get together with the LIV executive team and figure this out to make all tournaments work together for the fans.

— John Mayne (@jhmayne) June 21, 2022
He just wants to show up and be paid, he hasn't been able to win lately so he doesn't get a participation award. He wants to be like a kicker on a non scoring team….he won't be missed

— ralph dandorf (@dandorf_ralph) June 21, 2022
Another player I could care less about ever seeing again. Personality like a wet blanket.

— JB1960 (@JeBu1960) June 21, 2022
If someone offered you $100-$150 million to just show up and play golf, I'm pretty sure you'd play…🤷‍♂️

— Charlie Foxtrot (@BourbonPleaz) June 21, 2022
he hasn't been the same since his injury, won't win another major or any significant tournament ever again

— homeless goblin avenger (@gordon_mcevoy) June 21, 2022
I'd get paid over 100k for each tourney shooting 75's or more; perhaps finish in top ten once and make a million plus a year playing 8 weekends out of 52! Follow the money and time freedom. LIV is in its earliest form and if it gets traction and viewers, PGA has its hands full!

— Brian Castonguay (@Bcast1) June 21, 2022
ADVERTISEMENT
Article continues below this ad
How did Brooks Koepka finish at the 2022 U.S. Open?
Koepka ended the event with an overall score of 12-over-par and did not play well at the event. As a result, he had to settle for a solo 55-position finish on the leaderboard. Moreover, Brooks carded a final round of seven over par, 77 to finish outside the top 50. His final round included two bogeys, two birdies, and two double bogeys on the opening nine holes. As a result, he moved out in four-over-par, 39. The big hitter made four bogeys and one birdie on the back nine to end his round. However, only time will tell if Koepka will tee up in the next LIV Golf event.
ADVERTISEMENT
Article continues below this ad
Do you think Koepka will play the next LIV Golf event? Share your views in the comment section.
Watch This Story: Paige Spiranac has a strong 5-word response to a social media imposter