Greg Norman Once Publicly Expressed His Disappointment After Not Receiving the Reply From Tiger Woods: 'Always Been Respectful'
Published 01/06/2023, 7:12 AM EST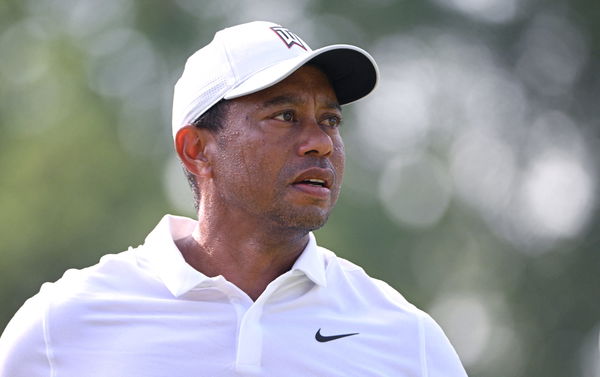 Last year in November, the comments by Tiger Woods in the Bahamas stirred things up in the golf community. However, it was not surprising when he commented about LIV CEO Greg Norman and said, "Greg has to go." The 82-time PGA tour winner has always been against the Saudi-backed circuit, and Woods has always been vocal about it. However, he demanded the removal of the CEO, then only any conversation between the rival tour could be initiated.
After all, Woods and Norman have been in the news for all the wrong reasons. Their relationship has not been amicable.
ADVERTISEMENT
Article continues below this ad
In an interview with Men's Health in 2019, Norman talked about how he was incredibly fit at 64. In the same interview, he revealed he handed the former number-one golfer a handwritten note. He delivered the message in person to Woods' home in Jupiter, Fla., after the Masters tournament. However, he has yet to hear back from the 15 times major championship winner. But why? How did the great white shark feel about it? Let's find out.
How did Greg Norman feel about Tiger Woods?
Narrating the unknown story, Norman said that when Woods won the Masters in 2019, he wrote a letter to him. And not just that. He drove to his house, which was about a quarter of a mile, and handed the letter to the guard at the gate. He went to the guard, introduced himself, and asked him to deliver the letter to the pro golfer Tiger Woods. Woods may have received the letter, but according to Norman, he has yet to hear back from the pro.
The moment led the LIV CEO to conclude that the former number-one golfer disliked him. He expressed his feeling, saying, "I don't know—maybe Tiger just dislikes me. I have no idea. I've never had a conversation with him about it. I've always been respectful about what his father did for him." He even mentioned the support of Woods Jack Nicklaus and what he did for Norman. When the former golfer won his first major championship, Jack Nicklaus was the first to walk down the TV tower and congratulate him.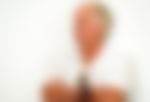 Norman was upset about how things went down. He then pointed out the previous generation and how outstanding golfers like the late Arnold Palmer and retired golfer Nicklaus were in older times. He mentioned that he drew on his experience regarding how legends did for Norman. There was respect then, and they followed a code of conduct. He said, "what Jack Nicklaus did for me, what Arnold Palmer did for me . . . where there was that respect handed off from the generation before you. It's a code of conduct in a lot of ways."
ADVERTISEMENT
Article continues below this ad
How long have the golfers known each other?
Norman first met Woods when he was a 15-year-old, and they played a round of golf at Bay Hill in Orlando, Florida. They also believed that Norman influenced Woods' collaboration with Butch Harmon, the teacher, and his then-coach. The former Aussie golfer also mentioned that he agreed to play nine holes with Woods at his father's request and IMG to evaluate the young golfer. Norman was the number one player then.
However, in 1995-96, the two pro golfers would participate in practice rounds at the Masters together. 
ADVERTISEMENT
Article continues below this ad
Watch this story- 'Don't Think Tiger Can Do Much': Greg Norman Laid Bare Facts About Tiger Woods Before His Much-Awaited Return in 2009
What are your thoughts on this? Why do you think Woods never wrote back?