'Guy Is a Total Embarrassment': Greg Norman's Attacking Comments on Tiger Woods Ignites the Golf World
Published 01/23/2023, 1:35 AM EST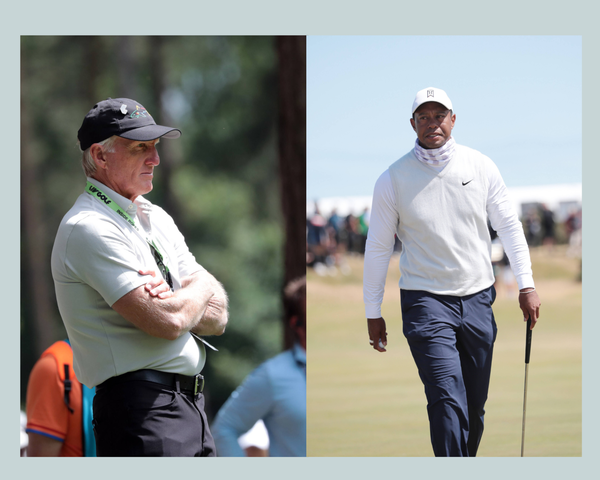 In his recent interview, the Hall of Fame golfer Greg Norman called out another outstanding golfer, Tiger Woods. Norman has recently signed a TV broadcast deal with the CW network. Despite many people not liking his decision, the former golfer was pumped. He had been trying since last year to get the deal. There were rumors of FOX Sports becoming LIV's broadcast partner, but things went differently. 
Last year was good for LIV in terms of events. They carried it out successfully with big purses. However, it was not a peaceful year for Norman. Besides trying to get the TV deal, he also worked hard for his players. The golfers who left the PGA tour were not allowed back on it by the PGA commissioner Jay Monahan. As a result, the LIV players were not eligible for the OWGR points nor allowed to play in any major tournaments.
ADVERTISEMENT
Article continues below this ad
The great white shark tried to talk to the PGA officials to settle the dispute, but failed. Later, the former number one golfer, Tiger Woods, made comments about Norman. He said, "Greg has to go, first of all." then only any discussion between LIV and PGA will occur. Norman did not say much about it then, but now he has finally addressed and answered Woods' comments.
Is Tiger Woods a mere mouthpiece?
The legendary golfers have yet to interact much face-to-face. However, it was back in 2013 when Norman scrutinized Woods' illegal drop in Masters. And in 2022, Woods expressed his dislike toward the major championship winner. However, Norman has replied to his comments and called him a 'mouthpiece', according to FOX News Channel. He said, "I think, is an indication that he might be a bit of a mouthpiece for the PGA Tour to try to get us to create turmoil created internally within LIV."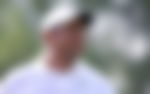 According to the former golfer, who spent 331 weeks as world number one in the 1980s, Woods was unaware. He felt sad for the GOAT golfer and said, "unfortunately, he made a comment that he doesn't know the facts about because obviously I'm still here. Obviously, he doesn't control what we do within LIV." The LIV golf was always criticized because the Saudi PFI funded it. However, Norman clarified a few things.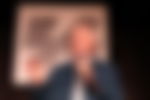 The former golfer made no effort to hide the fact that PFI had funded his tour. However, LIV Golf's investments ultimately decided everything. Norman and his executive group will be in charge of leading and managing this moving ahead. With the future business model they have developed, they feel very confident about it, and no amount of scrutiny will make them think otherwise.
What does the golf world think about the comments?
The Twitter handle, named 'LIV Golf Latest', gives updates about the LIV and everything around it. Even though the user is not officially associated with the circuit, he keeps sharing the updates. The handle posted a tweet pointing out the above comments by Norman about Woods. Undoubtedly, the comments section was bombarded with people opposing the feud. The comments section had mixed reactions about the remarks and LIV.
However, let's take a look at a few of the reactions from golf enthusiasts.
Signing a deal with the 25th ranked network in the USA and btw the only network losing money is major? 😂 ok Greg Guppy Norman. Guy is a total embarrassment.

— PJ Johnson (@BtHntr2022) January 22, 2023
One day they will get to realise that the PGA is a monopoly, which simply means, golf loses. Liv is the way forward, its freedom of sport.

— Ashy (@RamchandAshwin) January 22, 2023
Tiger has always looked after one persons interests. His own. Not such a nice person off the course.

— Gary John (@GaryJoh56873368) January 22, 2023
He actually used ROI? Seriously? Holy smokes. He also said the investment fund has no say in operations and that there isn't turmoil in their front offices when 2 execs left after a year. This is why I can't stand Liv. Just so detached from the truth…alwsys.

— Kurt (@brostnotbroast) January 22, 2023
I truly think the PGA players need to stop with all the LIV bashing. Just play your game—-period.

— Rosey Rogers (@RoseyR77) January 22, 2023
If you are pro PGA you are a mouthpiece, if you are pro LIV you are an ambassador or spokesperson. Thx for the clarity, Greg.

— Lyndon (@ljeds60) January 23, 2023
Tiger doesn't care about exhibition golf. And he certainly doesn't care about a has been superstar majors choker like Greg Norman.

— Matt Wheatley (@wheatleymatt) January 23, 2023
ADVERTISEMENT
Article continues below this ad
And Greg Norman is a mouthpiece for LIV. Kinda the way it works.
I will take Tiger every day of the week and twice on Sundays.

— Jack MacKenzie (@jmackenzie42) January 22, 2023
ADVERTISEMENT
Article continues below this ad
Watch This Story- Greg Norman Laid Bare Facts About Tiger Woods Before His Much-Awaited Return in 2009
Woods has always been a spokesperson for the PGA. Will he give a reply to Norman? Only time will tell.