'Had To Fight Arnie's Army': Jack Nicklaus Once Shared Honest Thoughts on the Fanbase of His Biggest Rival Arnold Palmer, While Giving Respect to the King
Published 12/25/2022, 4:30 PM EST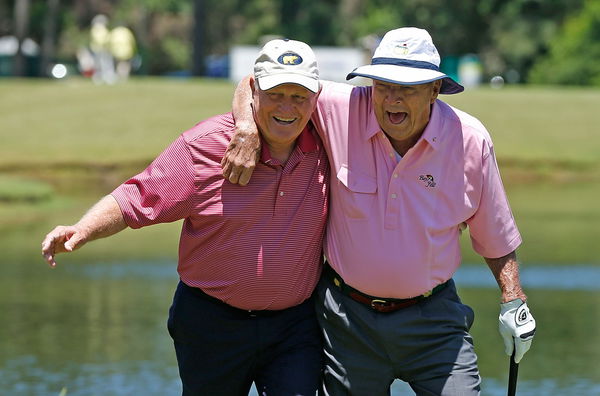 The sport of golf has seen many legendary rivalries in the past. However, the on-the-course rivalry between Jack Nicklaus and Arnold Palmer is widely regarded as one of the first and biggest rivalries in the sport. Nicklaus once addressed how he coped with the feud and the constant criticism of the fans of his opponent.
In 2016, the legendary golfer Arnold Palmer passed away at the age of 87, after complications from heart problems. Following his passing, many golfers and legends mourned the loss. Among many included his biggest frenemy, Jack Nicklaus.
Jack Nicklaus never had a problem with Arnold Palmer but did have an issue with his fanbase
ADVERTISEMENT
Article continues below this ad
After hearing about the passing of his rival, Nicklaus spoke to Golf Channel the very same week. In the interview, the 18-time Major winner paid tribute to his friend and opponent by reminiscing about their rivalry. Nicklaus was shocked to hear about losing his friend. Nonetheless, he was then asked if he ever had any issues with The King.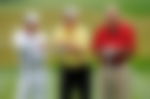 The Golden Bear stated how he frequently had to fight Palmer's fan base but never had any issues with the golfer. "I may have had to fight Arnie's Army, but I never had to fight Arnie," Nicklaus said. He then added how Palmer was always a great friend and has helped many golfers, including Nicklaus himself.
ADVERTISEMENT
Article continues below this ad
"He was always a friend, I always had his back". The Golden Bear added, "He always had my back. He did so much for so many. I'm glad I was one of them". In the very first Major of Jack Nicklaus's 18 Major triumphs, he had to face Arnold Palmer for an 18-hole playoff at the 1962 US Open. It marked the beginning of the rivalry among the then-future Hall of Famers.
Nonetheless, after being compared for decades, the two found brotherhood in between their rivalry. The bond and respect only got stronger in the latter part of their careers. However, the rivalry set among them wasn't initiated because of any bad blood but only existed because of how great they were with their golfing abilities.
ADVERTISEMENT
Article continues below this ad
It's great to see both men figure out their past differences to enjoy their adorable friendship in Palmer's final years. What are your thoughts on Nicklaus' words? Let us know in the comments section below.
Watch This Story: Jack Nicklaus Once Supported Tiger Woods After His Honest Assessment of Donald Trump