Hall of Famer Jack Nicklaus Once Disclosed His Biggest Weakness: 'I'll Sneak Into the Refrigerator at Night…'
Published 01/17/2023, 4:30 PM EST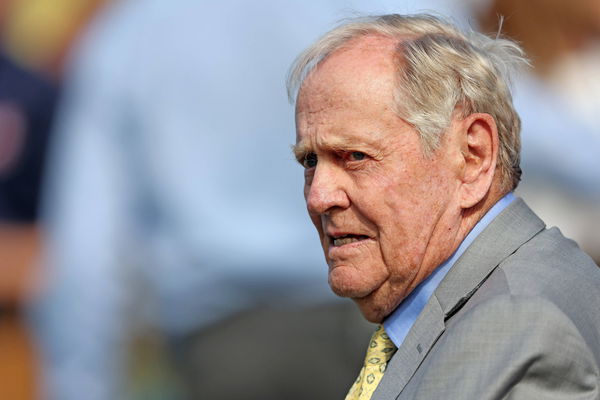 There are hardly any golfers regarded as higher as Jack Nicklaus. The 18-time Major winner has one of the most decorated careers in the sport that has helped him reach the pinnacle of golf. However, like any other human being, Nicklaus too has his weaknesses. He once shared it with the world in a heart-to-heart conversation.
Though it's been more than a decade since the retirement of the Golden Bear from golf, fans still reminisce about his glorious moments on the field. Nicklaus holds many records in golf that are yet to be matched. However, despite all his feats, there is one thing that has been a big challenge in the Hall of Famer's career.
Is this the biggest weakness of Jack Nicklaus?
ADVERTISEMENT
Article continues below this ad
During his playing days, Nicklaus was known for his calm persona on the course. The 82-year-old's champion mindset helped him win 117 professional wins. Nonetheless, there was one item that the Golden Bear liked but also considered the biggest threat.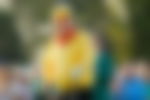 In 2000, Jack Nicklaus was interviewed by Golf Digest to celebrate their 50th anniversary. During the deep conversation, the golfer disclosed his love for the food. He agreed with the interviewer that some of the cookie dough from his house would never make it to the oven since the Golden Bear would eat it beforehand.
He then added how he rarely drinks alcohol since his college days. No alcohol, no soft drinks, then what is the biggest weakness in Nicklaus? "It's probably ice cream", said the Hall of Famer. His addiction to the cold dessert has even driven him to sleepless nights to go to the refrigerator late at midnight.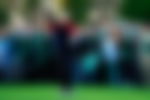 The 18-time Major winner said, "That's where I get lax, sloppy. I'll sneak into the refrigerator at night and take two or three bites and put it back. Butter pecan. Only two or three bites, but it shows". Thankfully, Jack Nicklaus shared his weakness almost at the end of his more than four-decade-long career.
ADVERTISEMENT
Article continues below this ad
Despite thinking that he was unhealthy considering his diet, Nicklaus still managed to outshine the rest of the field in every Tournament. Perhaps, the ice cream must have been a secret ingredient for his drive to success that eventually helped him in becoming one of the greatest golfers of all time, if not the greatest.
What do you think of Jack Nicklaus' weakness? Let us know in the comments section below.
ADVERTISEMENT
Article continues below this ad
Watch This Story: Jack Nicklaus Makes a Surprising Tiger Woods Prediction