'He Hates Her': Golf Fans Disapprove of Scottie Scheffler's 'Beating' Confession About His Wife Meredith
Published 03/14/2023, 6:03 AM EDT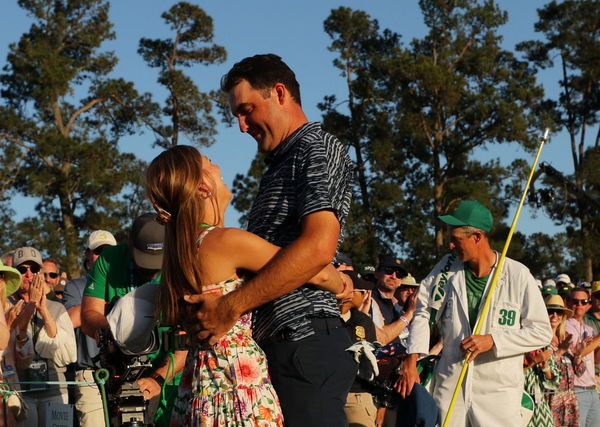 Scottie Scheffler won the hearts of millions of PGA Tour fans along with his recent victory at the 2023 Players Championship. The golf star has earned his name in the books of golf once again after a pretty long time. However, it is not just the field that gets the golfer all excited to win, but also his own household. And after what he said about his competitive spirit with his own wife, fans couldn't help but give all kinds of reactions to it!
Fans react to Scottie Scheffler's statement about his undying competitive spirit
Ever since the OWGR system went through an update, most professional golfers were pretty disappointed with the way their world rankings were getting affected. However, Scheffler was not very keen to get back on top of the OWGR leaderboard. His main focus on the other hand was to ace it in the tournament. And that's what the golf star did!
ADVERTISEMENT
Article continues below this ad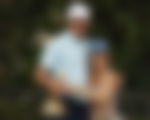 Showing the world his amazing skill set, Scheffler also found his way back to being World No. 1, leaving Jon Rahm and Rory McIlroy behind. But his competitiveness is not limited to the field itself. Rather, the golfer loves being the same combative person he is even at his home.
In his interview after winning the $25 million event, the golf ace talked about how he hates losing to his wife at board games! "I'm very competitive at whatever I'm doing. I like beating Meredith at board games," he said. While Meredith Scudder, who is married to the golfer since 2020, continues to be one of his biggest supporters. Fans have been witnessing the lady accompanying the player at most of his tournaments ever since they made their relationship official.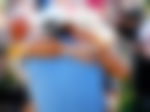 But at the same time, golf fans find Scheffler's confession extremely hilarious. And ever since it was shared on the PGA Tour's official Instagram page, they have been giving all kinds of reactions to it! While some found his statement extremely funny, others simply appreciated him for his humble personality and congratulated him for his victory.
On the other hand, some even tried to roast the golfer for no reason at all. They even made fun of the fact that Scheffler didn't get to be featured long enough on the recent Netflix Docu-series!
Here's what some of them had to say:
"Meredith getting paid"
"Red flag, girl"
"He hates her"
"And this is why he didn't get an episode of Full Swing."
"Man didn't get a full episode feature on full swing and took it personally"
"Could he get any more boring. Just what the pga needs lol"
However, some fans had some positive comments as well.
"He may be the best man on earth"
ADVERTISEMENT
Article continues below this ad
"What a cute couple! She's adorable"
"Couldn't be happier for the Schefflers!!!! Congratulations!"
"They are so adorable. A refreshing wholesome couple! We love Meredith as much as we Scottie!"
ADVERTISEMENT
Article continues below this ad
Well, fans can be very creative with their comments. But the fact that Scheffler admitted to being competitive even in his personal life, pretty much explains his aggressive game on the field. How would you react to such a statement coming from World No. 1? Let us know in the comments below!
Watch This Story: Tiger Woods Took No Time to Give a Befitting Reply to a PGA Pro for His Bitter Gibe in 2006