'He is My Favorite Player To Watch Right Now': Phil Mickelson Gushes Love and Praise for His LIV Golf Rival
Published 11/06/2022, 10:17 AM EST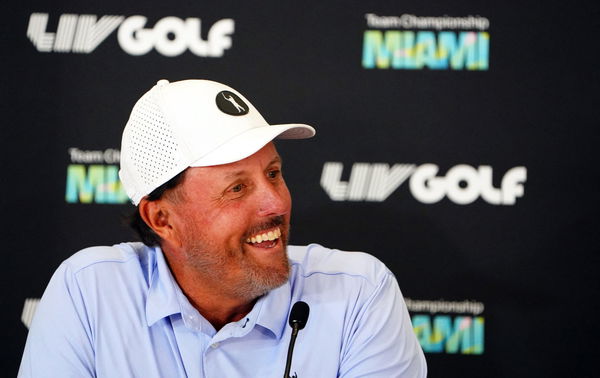 Phil Mickelson is one of the best to ever swing a club. The legendary golfer holds a total of six majors. He is also the oldest golfer to ever win a major, doing so at the age of 50. Phil spent 30 years playing on the PGA Tour and won 45 events there. In June 2022, he signed a contract with LIV Golf, estimated at around 200 million USD. He has since played in all eight events of LIV Golf's inaugural year, and also contributed to the finals of the final event as a commentator.
Phil Mickelson praises Cam Smith
ADVERTISEMENT
Article continues below this ad
The final event of LIV Golf turned out to be his best performance of the year. He reached the quarterfinals of the Team Championship, but Cameron Smith knocked him out on the last hole. The Australian beat Phil by a stroke to move on to the semifinals.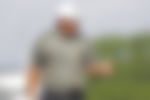 After his early knockout in the final event, Mickelson returned for the final round of the championship as a commentator. It was probably the highlight of his season. Phil surprised the fans with his commentary during the finals. They were stunned, not only by his fluid commentary but also by the praises he sang for the Australian who knocked him out. He immediately started his commentary with, "I love watching Cam Smith swing a golf club."
Read Also – Tiger Woods and Phil Mickelson Hated Each Other. What Changed All of That?
Mickelson went on to explain, "He is my favorite player to watch right now because he is a swinger of the club. He's not really a hitter. He swings the club with such beautiful rhythm." Phil had nothing but praise for Smith, despite losing to him a day earlier. He also stated that Smith's game is "beautiful to watch" and said, "When I have a chance to watch him play, it's special."
Mickelson's future in commentary
ADVERTISEMENT
Article continues below this ad
Phil Mickelson was a natural with the mic. The way he spoke and the flow he had made it seem like he was born to do it. Despite that, it was clear that he was not yet done playing. He said, "It's hard for me to talk about this because I want to be out there."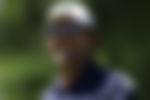 Lefty constantly spoke of how he yearned to be on the field. He also went on to tell the fans how excited he was for the coming season and said, "I've got to go out there and really get ready because next year we're going to play 14 events." He knocked on the table before mentioning, "And hopefully, the majors."
ADVERTISEMENT
Article continues below this ad
Watch this Story – When Phil Mickelson Detailed His Trash Talk Struggles With Tiger Woods
Undoubtedly, Phil has an extremely good chance of a future in golf commentary if he chooses to do so. But for now, his mind and heart are evidently set on playing the game he lives and breathes. And maybe grabbing the US Open, the only major his trophy case is missing.
Edited By: Manaal Siddiqui