'He Knew in One Shot': Tiger Woods' Insane Perfectionist Persona Comes to Light in an Intriguing Anecdote
Published 03/10/2023, 1:28 PM EST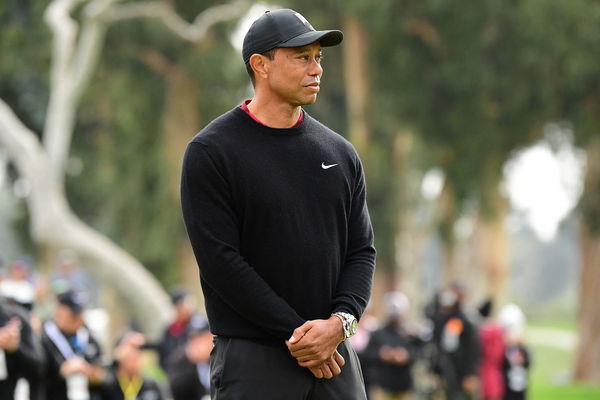 Tiger Woods being one of the best in golf is an indisputable fact. From his resolve to his training regiments, a lot of aspects have contributed to his immense success. But one, in particular, stands out: his meticulousness. It is no surprise how thorough and precise the golf pro is in whatever he does. And a story about the legend recently coming to light only doubled down on that fact!
Woods' all-revealing golf swing
Following his spectacular amateur career, Mark Thistleton began working for TaylorMade. And now, 10 years later, he works with many big names in the sport, building and fitting equipment for them. Among those numerous stars that he's worked with is also the 82-time PGA Tour champion.
ADVERTISEMENT
Article continues below this ad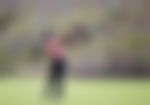 In a recent issue of Golf Monthly, a TaylorMade employee revealed a time he had to fit Tiger Woods a club. And it certainly was no walk in the park! Early in July last year, the golf champion flew to Ireland to compete at the JP McManus Pro-Am. It was there that Thistleton crossed paths with the golf legend, who wanted to test 3-irons. And while the TaylorMade man had done that a million times before, this time was different!
Woods' management approached TaylorMade's truck at the golf event and gave Thistleton and his colleague Sam the instructions necessary for the irons that Woods wanted to try. They immediately got to work. After a tough grind, they put together a few options for the golf pro to try. But his response stunned them. "We handed him one, he hit one shot, turned round and said 'nope,'" said Thistleton in disbelief.
Tiger Woods: the ultimate perfectionist
ADVERTISEMENT
Article continues below this ad
The TaylorMade men were shook. They had, after all, put a lot of hard work into building it as per the instructions. "We'd put a lot of time and effort into these builds, and he knew in one shot that it wasn't the spin or the height he needed." They were awestruck by how meticulous Woods was and how, in seconds and with just one swing, he knew it wasn't a good fit.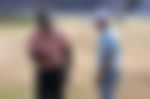 They worked with him and eventually put together something "very close to what he needed," and Woods went on to play with it. But long after he left too, they were still bamboozled about the golf pro's precision. "Tiger was very, very specific, and if any of the dimensions were out, it wasn't going in his bag," he said, revealing how much of a perfectionist Tiger Woods really was.
ADVERTISEMENT
Article continues below this ad
Watch This Story – Tiger Woods, Who Rejected 800m LIV Golf Offer, Slams PGA Tour for Scr*wing Up His Valuable Legacy
Does this latest reveal about Woods' meticulousness for his clubs surprise you? Let us know in the comments below.
Edited By: Manaal Siddiqui