'He Was Virtually Unbeatable': Paul Azinger Narrates a Must Read Phil Mickelson Story
Published 05/01/2022, 1:31 PM EDT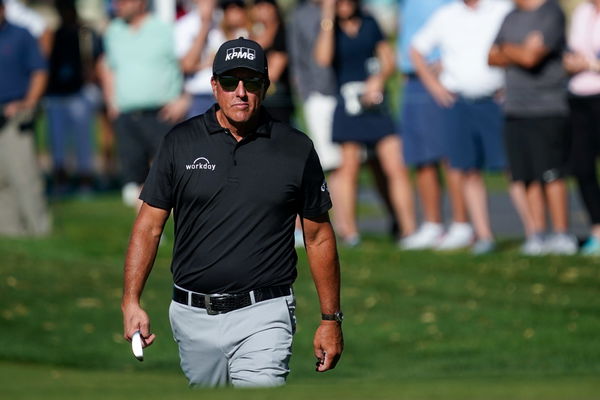 Phil Mickelson is never afraid to attempt a risky shot on the golf course. On one such occasion, he found himself in a tricky situation on the final hole at The Barclays on Saturday, where he played his most popular backward flop.
We all know about the gambling part of Phil Mickelson. Anyone who is actively following the golfing world would know about it. If someone needs to know more about it well, Paul Azinger is here to tell. He certainly had big games with him. And always thinks that he is unbeatable. Well, that's what happened on the 18th hole of the Bay Hill when Azinger recalls playing for $1600.
ADVERTISEMENT
Article continues below this ad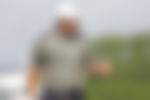 He said, "I had some big games with Mickelson. He was virtually unbeatable."
Paul Azinger and Phil Mickelson
As they got to the 18th green, they all were up for a birdie, only as Paul Azinger remembers Phil Mickelson having a 14-15 footer down the hill. And he got out, assuming he wouldn't make the putt.
"We all miss… If (Mickelson) makes it, we lose $1,600. If we beg out, we forfeit $800," said Azinger.
Payne Stewart said, "I said it was downhill, right-to-left. He's not making it."
Ben Crenshaw, who played along with the squad, took Paul Azinger's side. As he dropped the putt with dead focus, they realized they had lost $1600.
Moreover, the 51-year-old never fails to amuse his golf fans all over the world. It was a $10 million winner-takes-it match, which Phil Mickelson won. It was astonishing for Phil Mickelson to take home $10 million from Tiger Woods.
Well, one needs guts to pull off the kind of drives he makes.
One such incident took place in Singapore where Phil Mickelson had a bet with Padraig Harrington in the Singapore Open. The bet was that whoever shoots the lowest score had to buy dinner. Harrington shot the lowest round and had to buy dinner.
Phil Mickelson's focus level on tournaments is exceptional. In a famous David Feherty show, he mentioned how he analyses a golf shot by checking the air temperature and the grain of the grass he's hitting off before making his swing.
ADVERTISEMENT
Article continues below this ad
Mickelson has won 6 majors and 45 PGA Tour wins. Mickelson was named First Team All American in each of his four years at ASU and won the NCAA championships in (1989,1990,1992). In 1990, he won the US Amateur Championship following his first PGA Tour win the Northern Telecom Open, becoming the fourth amateur to do so.
Mickelson joined the US Tour in 1992 and won for the first time in 1993. On the other hand, Paul Azinger is a 12-time PGA Tour winner, including a PGA Championship under his belt.
ADVERTISEMENT
Article continues below this ad
WATCH THIS STORY: 'I Play Some Golf': Rafael Nadal Reveals the Secret To His Fitness
Rest assured the lefty certainly knows how to win majors in his  50s. Both have a very highlighted career and a taste for gambling makes them unique in their own right.