'Her Timing Was So Good': Following a Glorious Career, Jack Nicklaus Commended Her Wife for Having a 'Stabilizing Influence' on His Life
Published 01/17/2023, 11:30 AM EST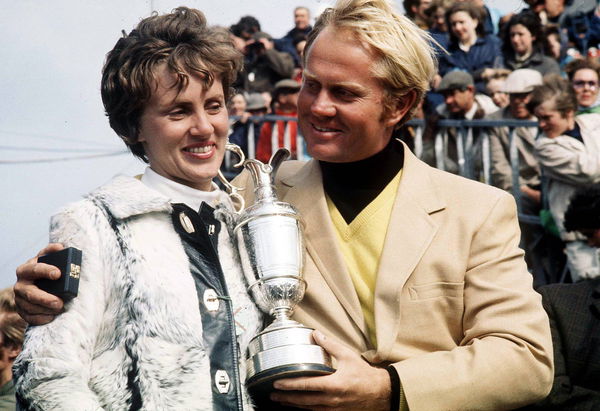 Golf legend, Jack Nicklaus and his wife, Barbara Nicklaus, are a true testament to a famous phrase. Behind every successful man, there is a woman. And in this case, it was the adorable Nicklaus couple. The couple has earned everyone's respect for their good deeds of the children. And it was Nicklaus who also rose to the occasion because of his golfing skills. However, he would not have been a legendary golfer if he didn't have the support of his wife.
In 2000, Bob Verdi, a Golf Digest writer, interviewed the 18 times major championship winner. There Nicklaus talked about his successful career, and the reason behind it was his wife. A successful marriage runs on mutual trust, support, and respect. The former golfer and his wife stood steadfast for it. In their 62 years of marriage, it is admirable and intriguing to see how much care and appreciation the couple has for one another. Nicklaus once expressed his thoughts on his wife's "timing."
ADVERTISEMENT
Article continues below this ad
Jack Nicklaus was a lucky man!
Verdi asked Nicklaus if he could have achieved such incredible heights of success without her wife. The legend replied, "Probably not." He said that he had a stable life because her wife influenced him. She never bothered him when he was busy in tournaments. Whenever anything went wrong, she handled it alone. Nicklaus only came to know about it after he returned home. Her timing was sublime, always, and Nicklaus said, "her timing was so good."
He explained his wife's influence, "Barbara is such a stabilizing influence, her judgment is so good, and she's taken on such a load of being a parent. If the kids did something wrong or ran into a problem and I was playing in a tournament, she never said anything until I got home." He also said he was a good father, but Barbara was an even better mother to his kids. "I think I've been a good father, but as a mother, she's been exceptional," said Nicklaus.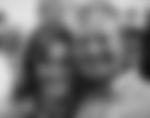 God blessed the major championship winner with a wife who was so self-sufficient that he never had to choose between golf and his family. Barbara's judgment was impeccable, and she knew how to handle things well. She would tell Nicklaus they needed to talk if something went wrong. However, only after he was home, never during any tournament or event.
ADVERTISEMENT
Article continues below this ad
Nicklaus's time-travel letter describing his wife
After having a successful golfing career, the golf legend once wrote a letter to his younger self. Nicklaus wrote about his wife, "…during your first week on campus, you'll meet an angel."
In the beautiful letter, he further described how he met the love of his life for the first time. "Outside Mendenhall Lab, right near Hagerty Drive, you'll see your friend, Mary, with a new pal of hers, Barbara." The golfer also described how, out of pure curiosity, he walked her to her next class. That's when he realized it. "she's special."
ADVERTISEMENT
Article continues below this ad
Watch this story- Golf Legend Jack Nicklaus Revealed Why Greg Norman Won't Look at Him 'Eye-To-Eye' Despite Their Longtime Friendship
What did you learn from their caring and beautiful relationship? Please share your thoughts with us in the comments section below.
Edited By: Manaal Siddiqui