'He's a Savant' – Wayne Gretzky Hails Dustin Johnson's Golf Knowledge and Humility
Published 10/23/2021, 3:22 PM EDT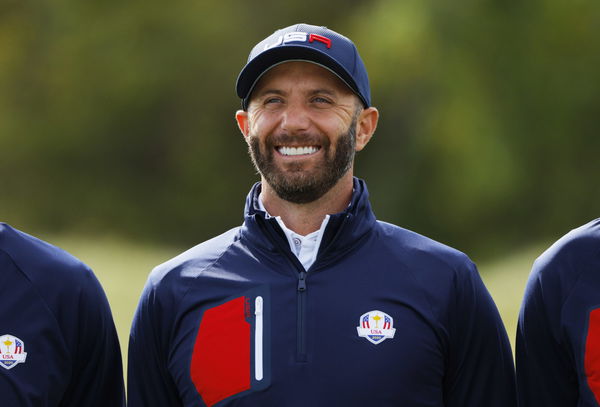 There is no doubt that Dustin Johnson belongs to the top league of golfers. His disciplined play, ability to not be distracted, and fine skills are something that truly set him apart. However, Wayne Gretzky, his soon-to-be father-in-law, recently praised him and verified all that we knew.
ADVERTISEMENT
Article continues below this ad
Wayne Gretzky is a former professional ice hockey player and is widely considered the greatest hockey player ever. However, to Johnson, he is the father of his long-term fiance, Paulina Gretzky. The couple, who have two children together, are all set to get married in April 2022.
ADVERTISEMENT
Article continues below this ad
Gretzky recently appeared on the Steam Room podcast, for the Great Podcast. There, he was asked about his golf game and how much it has improved. However, the NHL player took this opportunity to compliment Johnson and express his thoughts on his game.
Watch This Story- Five Times Conor McGregor Got Into Fights Outside the Octagon:- Machine Gun Kelly, Khabib Nurmagomedov, and Others
Dustin Johnson really loves golf according to Wayne Gretzky
When Gretzky was asked how much his golf game has changed, he instead revealed something interesting about Johnson. "One thing about Dustin- he's a savant. Savant of golf." He recalled an incident from Dustin Johnson's historic 2019 Masters win. Gretzky says, "The year he won the masters on 13th par 5, he hit it up to the right in the rough."
ADVERTISEMENT
Article continues below this ad
He says that the tournament was being held in November, due to which the course was a little wet. He asked Johnson whether he had missed his shot since it didn't go very high. On Johnson's answer, Gretzky said, "He said no no no, I hit a four-iron because I had mud on my ball and I wanted it to run through the grass and clean the ball off for my next shot."
"And I'm saying to everyone, who thinks that way? So, he really loves the game." Moreover, remembering another touching incident he had witnessed, he talks about a time they were at the practice range. While Gretzky was not playing, he came across an older guy in tears.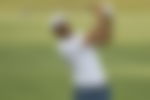 Recalling what he said, he says, "You don't understand. I had the greatest hour of my life. Dustin walked by me and he said, sir, can I help you with your game?' And he worked on my game for an hour. And that's who he is. He's a great kid, he's a wonderful guy, he loves the game of golf and he knows a lot about."
ADVERTISEMENT
Article continues below this ad