'He's My Dad' – Bryson DeChambeau Recalls His First Meeting With Tiger Woods
Published 10/12/2021, 10:30 AM EDT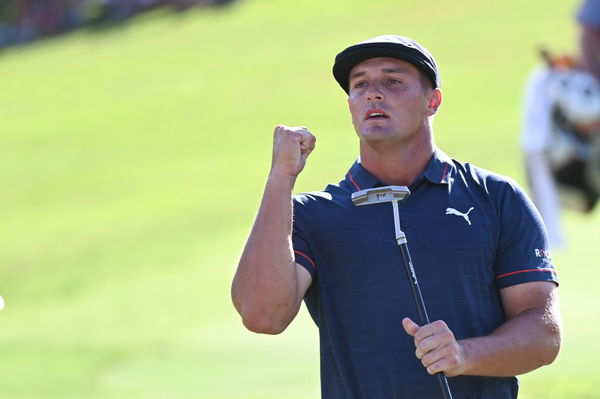 ---
---
Over the past few months or so, Tiger Woods has often lent his support to Bryson DeChambeau. The 28-year-old looks at Woods as his idol and has often spoken about the PGA Tour icon. During a recent episode of the Full Send podcast, DeChambeau spoke about his first encounter with Woods, and how they hit it off.
ADVERTISEMENT
Article continues below this ad
It goes without saying that meeting one's idol can be daunting, especially if he is the most popular golfer the world has ever seen. The 2020 US Open winner admitted to being nervous on the course when he met Woods back in 2018. However, the two of them soon hit it off.
ADVERTISEMENT
Article continues below this ad
How did Bryson DeChambeau and Tiger Woods hit it off?
While they have interacted many times by now, DeChambeau first met Woods in 2018. "That's probably the most nervous I've been on the golf course in my entire life. More nervous than the Ryder Cup, more nervous than the Long Drive thing," he said, adding that it was also the coolest and most nerve-racking experience in his life.
They also joked about Woods being like DeChambeau's dad now. "As you said earlier, he's my dad. So yeah, he's been great".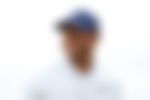 "Number 10 Torrey Pines, that's where I played with him the first time. He asked me to go play. I was like, 'Uh, yeah. Let's do it. Why not?'" He explained how the media was everywhere, and how Woods did not get affected by it. DeChambeau added that while they did text earlier, Woods looked at him like there was nothing.
"He'd just look at you. And that's when I first met him. You'd be like this, and he'd just look at you and just look away and not even know you were there anymore. That's how weird but amazing it was".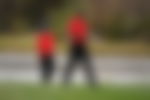 How did the two golfers hit it off?
ADVERTISEMENT
Article continues below this ad
As per the eight-time PGA Tour winner, they ended up talking about putting. DeChambeau, who is a golf nerd, asked Woods about his putting. "He's a nerd as well. Complete nerd. And I love it. It's super awesome. I start talking about putting, he just goes down the rabbit hole, man. We just connected super well from that".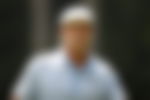 Watch This Story
DeChambeau went on to talk about the crowd Woods brought along. They played again at the Dell Technologies Championship, which the younger won after hitting 63 with Woods who shot 68. The 28-year-old revealed that he tried to feed off of that energy, but the crowd was very loyal to Woods.
ADVERTISEMENT
Article continues below this ad
Since then, DeChambeau has won multiple titles, including his 2020 US Open. Woods too secured his 15th major win at the Masters in 2019. Unfortunately, Woods is currently sidelined due to his one-crash accident in February. That being said, the 45-year-old is recovering and is aiming to make his return as soon as he can.