'Hope That Was a Magic': European Pro's Tradition Breaking Move at the Players Championship Leaves the Golf World Berserk
Published 03/12/2023, 12:30 PM EDT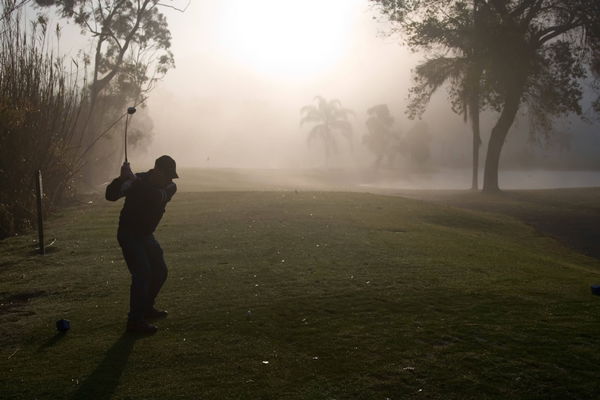 A lot is happening at the Players Championship since the first round of the tournament. From Rory McIlroy being sent home so early, to professional golfers breaking historical records on the field, it's a complete treat for the fans. But something that has currently grabbed the attention of all the fans is Aaron Rai's epic hole-in-one at the tournament. Moreover, golf enthusiasts from all around the world are giving several reactions to the amazing shot!
Aaron Rai makes legendary hole-in-one at Players Championship
Rai was already having a beautiful Saturday at TPC Sawgrass before he turned things up a notch. With a score of four under through 16 holes, things seemed to be in the favor of the golfer. However, what happened next was no less than a surprise for the spectators, and even Rai himself.
ADVERTISEMENT
Article continues below this ad
He was on the 17th hole when he hit the spectacular shot that got all fans off their seats in only a couple of seconds. Becoming the 10th player to ace 17 since 1997, Rai was able to shoot a crazy hole-in-one at the tournament. It was a moment of pure bliss for the golfer as he celebrated along with his caddie jumping towards him in joy.
"Yeah, it was incredible," he said when asked about how he felt after realizing what had happened. "The atmosphere around this event, even over the last couple of days, has been one of the best atmospheres I've ever competed in. And I stepped up today…very pleased with how we finished there".
Fans react to Aaron Rai's incredible hole-in-one
Golf fans all across the world have been giving all kinds of reactions to the player's unimaginable skills. While a lot of them are amazed by what he did on the 17th hole, many have their own perceptions. According to numerous fans, the fact that Rai was wearing two gloves is what made it easier for him. Not to forget, it is almost a tradition to only wear the glove in one hand for most players. Some even said that the shot "didn't count" since he was wearing gloves in both his hands. Here's what some of them had to say:
"Maybe I need to start wearing 2 gloves during my round"
"2 gloves, iron covers… can you take a hole in one away?"
"2 gloves doesn't count"
"Double the gloves double the chances of holing out"
On the other hand, some simply compared Rai's skills to "magic" and said it was a wonderful shot. A fan even pointed out that Rai wore two gloves as his hands were "slippery"!
"Played with this man back in 2016 or so in Geneva when he was on the Challenge Tour. He uses two gloves because his hands get very slippery. What a player he is ! And so kind. I wish him all the best on the PGA tour ! ⛳️"
"Gotta love the two-glove weather man! Hopefully he plays this hot again tomorrow"
"Right golf gloves are going to be sold out everywhere come Monday!"
ADVERTISEMENT
Article continues below this ad
"I hope that was a magic 😮😮"
"What a shot"
"Crazy🙌🙌🙌🙌"
ADVERTISEMENT
Article continues below this ad
Well, Rai's swing was definitely one of a kind. And no matter what the fans think about it, this will be one of the most memorable moments for the emerging golf star. What do you think about the golfer's skills? Let us know in the comments section!
Watch This Story: Greg Norman's Attacking Comments on Tiger Woods Ignites the Golf World
Edited By: Manaal Siddiqui