Hours After Tiger Woods' Concerning Erica Herman Update, the Saga Takes a Massive New Turn
Published 03/09/2023, 2:26 AM EST

Follow Us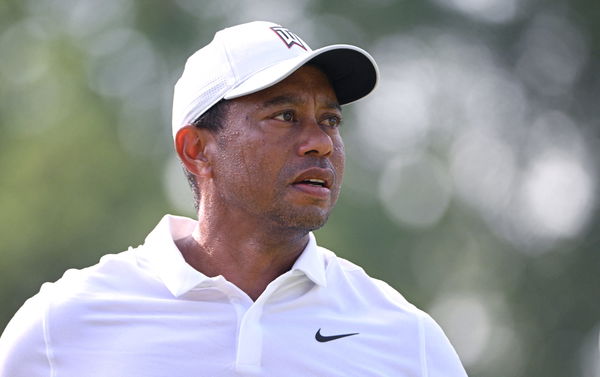 Tiger Woods has seen a lot of ups and downs on the course. But more than on the course, he's gone through a roller-coaster journey in his personal life. And just hours ago, once again, Woods experienced a huge low in his personal life. More specifically, with his long-time alleged ex-girlfriend, Erica Herman. With a potential legal battle on the line, it may just be one of the worst lows of his personal life!
Woods' personal life takes an immense blow
Recently, news came to light about the golf champion's girlfriend of six years suing him for forcing her to sign an NDA. As per TWLegion, on Twitter, the couple ended things last fall. To be more precise, it all fell apart soon after the TW Invitational at Pebble on October 13th. Herman was seen at the golf event, so it's assumed that "things went south in one day."
ADVERTISEMENT
Article continues below this ad
According to Daily Mail who saw the docs, Tiger ended the relationship on October 13th, one day after the TW Invitational at Pebble. She was seen in photos at that event, so things went south in one day.

— TWLEGION (@TWlegion) March 8, 2023
News about their split was quite a hush-hush up till now. Yesterday, when TMZ revealed that Herman was citing a law that voids NDAs (non-disclosure agreements) when there's "evidence of sexual assault or harassment," news of their split began pouring in. And now yet another revelation about the legal action has come to light.
As per Golf Digest's latest report, Herman had soon after her breakup with the 15-time major winner sued him. When she first filed her case against the golf pro in October last year, Herman had responded "no" to the question, "Does this case involve allegations of sexual abuse?" on the civil cover sheet. And now her answer was different!
Tiger Woods vs. Erica Herman, the filing
ADVERTISEMENT
Article continues below this ad
This week, Herman once again escalated her legal action against the 82-time PGA Tour winner. As per the filed documents, the same "sexual assault" question that was answered as "no" nearly four months ago has now turned to "yes". But this sudden change in the answer has many questioning its authenticity!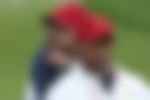 While Woods' trust responded to the October complaint by calling for arbitration and claiming that Herman had previously signed an NDA. But now that the recently filed documents claim sexual harassment, any NDA is nullified, thus drawing even more suspicion to the answer change.
ADVERTISEMENT
Article continues below this ad
Watch This Story | Phil Mickelson again roasts his arch-rival, Tiger Woods 
How do you think the golf legend's side will now respond to newly filed documents? Whose side are you on, Herman's or Woods'? Let us know in the comments below.
Edited By: Akash Pandhare