How a Random Fan Broke John Daly's Ribs, Separated His Shoulders, and Caused a Career Decline
Published 06/20/2022, 7:30 PM EDT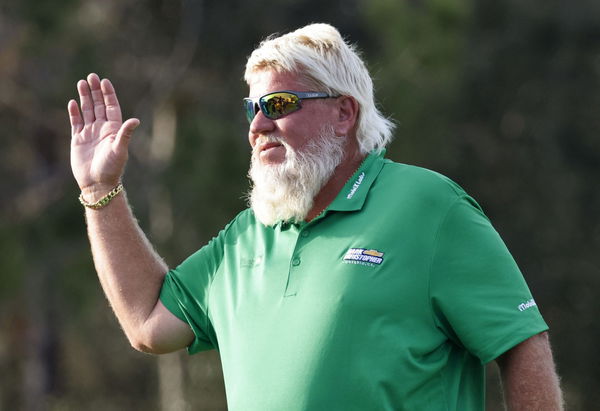 John Daly had one of the most powerful golf swings on the PGA Tour in the mid-90s. However, a pitch invasion incident left Daly with fractured ribs and a separated right shoulder, which negatively impacted his career for the years to come.
John Daly has had a career filled with injuries. The 56-year-old used a golf cart to move from hole to hole in recent tournaments due to an injured knee. Despite this, Daly still calls the pitch invasion incident at the 2007 Honda Classic one of the worst. This also resulted in Daly taking legal action against the PGA Tour.
ADVERTISEMENT
Article continues below this ad
Fan jumps in front of John Daly
The 2-time Major Champion was getting ready for a tee shot at the 12th hole. Just when Daly was about to strike the ball, the female spectator jumped in front of him to snap a picture.
Read More: Once John Daly Withdrew From a PGA Tour Event Due to an Unusual Reason
John Daly claimed he tried to stop his swing and hit behind the ball. This moment left Daly's two ribs fractured while his right shoulder was separated. Daly was playing the opening round of the Classic alongside Shigeki Maruyama.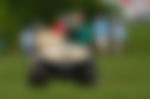 While speaking about the women, Daly said, "This lady didn't even have a ticket — she came out of one of the houses. The weird thing is we warned her twice. We didn't think she'd do it. I hit about that far behind the ball, and my ribs went one way, my shoulder went the other way."
John Daly had to withdraw from the Honda Classic following his injury. In 2010, three years after the incident, Daly finally sued the PGA Tour along with the Honda Classic organizers, including the PGA National Resort and Spa.
ADVERTISEMENT
Article continues below this ad
PGA Tour's Response
The PGA Tour began its investigation into the incident. Soon after the incident, the Honda executive director Ken Kennerly claimed the fan felt dejected. He said, "Like the rest of us, she is devastated that her use of a camera resulted in an injury to John."
Kennerly further added future measures to be taken for the safety of the golfers. He said, "We will continue to examine all options in our effort to eliminate cameras and cell phones from the course."
ADVERTISEMENT
Article continues below this ad
The case is not yet closed. Nonetheless, John Daly is quite familiar with court cases, whether it's a part of personal life or professional life.
Watch This Story: John Daly Gets Emotional While Talking About the Biggest Loss of His Life