How Many Kids Do Dustin Johnson and Paulina Gretzky Have?
Published 11/15/2021, 7:00 AM EST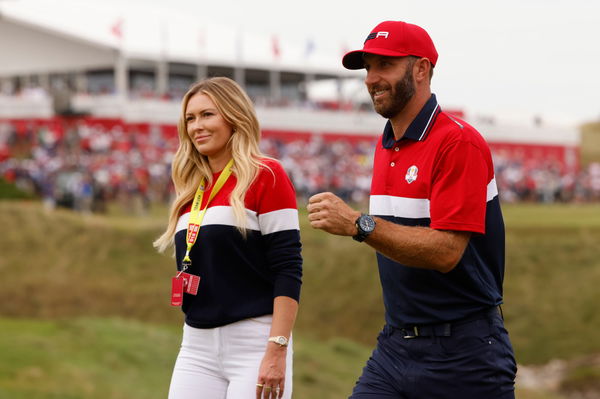 For golf fans, Dustin Johnson and Paulina Gretzky are probably the most celebrated couples out there. With the two getting married soon, there is a constant buzz around the couple. The two of them have been together for a long time, and also share a family together.
Now, while most of Johnson's posts on social media are golf-related, he often posts photos related to his personal life. This is not limited to Gretzky, but also his two children.
Everything about Dustin Johnson's children
ADVERTISEMENT
Article continues below this ad
 

View this post on Instagram

 

Johnson's oldest, Tatum, was born back in 2015. The PGA Tour star had made the announcement via social media, posting an adorable photo of him along with Gretzky and Tatum. Gretzky and the baby are still on the hospital bed in the old picture, while Johnson leans over them.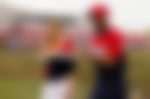 "We are so blessed to have a happy and healthy baby boy," Johnson wrote, also tagging Gretzky in the end. There are many congratulatory messages on the post, everyone happy for the happy couple. 
 

View this post on Instagram

 

Two years later, River was born. Johnson's announcement photo on Instagram looked like another photo at the hospital. The family is all huddled up together, Gretzky holding River, while Johnson holds up Tatum. The older child is already kissing his younger sibling, all of them looking happier than ever.
"I'm so thankful for my family and the new addition River Jones Johnson," the 37-year-old wrote. As expected, there are multiple congratulatory messages under the post, wishing a healthy life for the four of them. 
Johnson on his kids
In an interview with Golfweek, Johnson spoke about having kids, and how it has changed him completely. "The best thing in the world is having kids. We're lucky to have two wonderful boys," he said. It's really been amazing, watching them grow up and enjoying the time. They get to travel with us a bunch. Tatum's in kindergarten. They're getting a little older."
He added that he can always see a little of himself and Paulina in them, even in their personalities.
 

View this post on Instagram

 

For Johnson, kids put things in perspective for him. To him, golf was most important at first. Now, it is Gretzky and his two children. "And they'll always be the most important. Obviously, I love the game of golf, competing and playing. But they're the most important thing".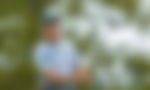 Of course, Johnson has posted many photos of his kids over the years. Some feature just the children, while some feature their family together with Gretzky or Johnson.
 

View this post on Instagram

 
ADVERTISEMENT
Article continues below this ad
After years of wait, Johnson and Gretzky announced their wedding venue this year. Fans are eagerly waiting for the two to get married, where their two children will be present as well.
The couple will be getting married at the Blackberry Farm in Tennessee, a five-star, 4,200 acres hotel. The luxury-filled location has several activities that guests can enjoy, which include a spa, an archery range, paddle sports, paintball, and more. Additionally, the couple could also stay in a house at the venue during the wedding.
ADVERTISEMENT
Article continues below this ad
The wedding date, however, is not yet finalized.
However, one can be sure it will a grand affair with the whole family being together.