How Many Major Championships Has Phil Mickelson Won?
Published 12/12/2021, 7:30 AM EST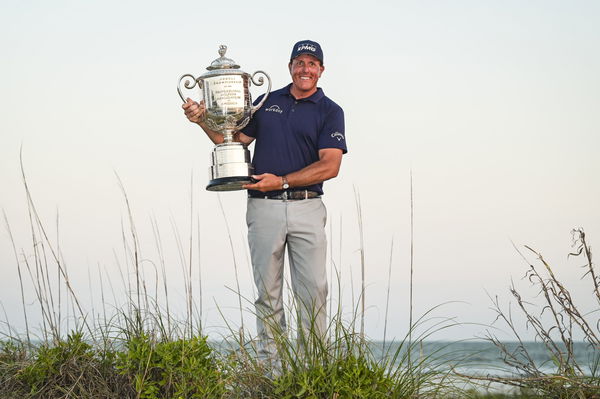 A golfer's legacy is quite often gauged by the number of majors they have won in the span of their career. However, many golfers spend their lifetime in search of this title, but in vain. Something similar seemed to have been happening with Phil Mickelson in the beginning.
Mickelson is one of the greatest players that we've ever seen. He has a massive 45 wins on the PGA Tour. Moreover, he was one of the men dominating the golf world alongside Tiger Woods; often said to have grown in his shadow. However, his cheeky and affable nature quickly won over the hearts of the audience and his game was never below the mark, hence establishing his name in the world.
ADVERTISEMENT
Article continues below this ad
However, when he kick-started his career in the last decade of the previous century, he was slated to be the next big thing. However, his major wins never came. In 2004, he had 22 wins on the tour, yet no major. The man was in his mid-thirties by then and hope was drying out. But Mickelson was just getting started.
Watch This Story- Goldberg, Stone Cold Steve Austin, and More: WWE Superstars Who Wore a Wig During Live Shows
How many major titles has Phil Mickelson bagged?
In 2004, Lefty bagged the first of his six major wins. He won at the Augusta Masters by beating Ernie Els by 1 stroke. The first green jacket of his collection, the spell on him was finally broken. Next year, he won the PGA Championship, along with three other titles on the tour. For another consecutive year, he won the Masters in 2006. Subsequently, he won the Players Championship in 2007, the fifth unofficial 'major', a first in his career.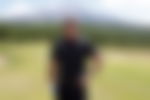 A four-year gap ensued, during which he won 7-times on the PGA Tour. Then, yet again, he won the Masters Tournament in 2010. Finally, in 2013, he won the last title for the next five years of his career. After his Open Championship win in 2013, he suffered a five-year drought till 2018.
Mickelson's most delightful victory
ADVERTISEMENT
Article continues below this ad
In 2021, perhaps the sweetest win of his career came. At the age of 50, he became the oldest man to win a major title with his victory at the PGA Championship. He beat youngsters like Brooks Koepka and Louis Oosthuizen by two strokes to script history.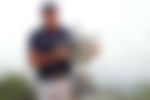 The one major that has avoided him, keeping him from completing his grand slam, is the U.S. Open. However, we still wouldn't put it past him. Even though he has graduated in the senior tour, his win this year proved that, like wine, he is only getting better as he ages.
ADVERTISEMENT
Article continues below this ad
Do you think add more to his cap in the upcoming years?