How Many Miles Do You Walk in a Round of Golf?
Published 05/31/2022, 7:11 AM EDT
When you think about walking through a golf course, you'd probably imagine walking for around 3-4 miles to cover the whole area. But results of an R&A experiment show that the walk could be much longer than just 3-4 miles.
There are a lot of factors that contribute to the actual distance a person covers on foot on a golf course. But is there a way we can come to an answer for this?
ADVERTISEMENT
Article continues below this ad
A conference at the European Institute of Golf Course Architects back in 2018 covered a lot of information about the same. An experiment was done to measure the distance that a golfer covers on foot during a game. For this, they gave tracking devices to each player present there.
The results of the Royal County Experiment
Each player held the device and continued with the game. The results that came out were quite interesting. The length of the course was nearly 6800 yards, which means around 3.9 miles.
However, the length of the course was almost half of the distance walked by the golfers. Here's how:
The average distance walked by golfers was 6.6 miles. It was almost 69% more than the scorecard yardage. The longest distance covered was 7.8 miles, which was double the scorecard yardage, while the shortest distance was 5.7 miles. It was 47% more than the scorecard yardage.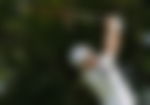 This was just a one-time test, and there are surely other factors that affect the walking distance as well. But now you know how much you're probably going to walk when on the golf course, A lot of people wonder what golfers do for fitness other than golf, but it looks like golf is enough to keep them fit if played regularly.
Golf isn't as easy as it looks
ADVERTISEMENT
Article continues below this ad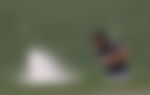 More than just the walk, the golfers sometimes also prefer to carry their clubs and walk for 18 holes. Hence, it won't be wrong to think that it is a pretty hardcore sport when it comes to stamina, focus, and energy along with the required skill-set.
Watch This Story: The Gretzky-Johnsons' getaway and Scheffler's wild Sunday
ADVERTISEMENT
Article continues below this ad
Legends like Tiger Woods and Jack Nicklaus have not only played amazing golf to reach where they are today but have also literally walked the distance for it. No matter how easy it feels to swing the club, the main work also includes walking for miles and miles before you can take your next shot.