How Tiger Woods' First-Ever Major Caddie Didn't Want to Hold Bags for Him: 'I Didn't Want No Damn Amateur'
Published 01/19/2023, 1:30 PM EST
By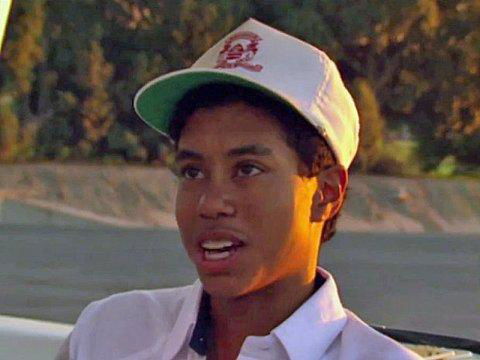 The name of Tommy Bennett won't ring a bell amongst golf enthusiasts. Indeed, he is not a former tour player, nor a major analyst for a reputed media house. Yet, the former caddie, nicknamed the 'Burnt Biscuits', holds a dear place for Tiger Woods. The old man was the golfer's first-ever Masters caddie, teaching him the ropes for innumerable successes. However, Bennett was initially blunt on caddying for Woods and instead requested a stronger representation, albeit without success.
The story of Tiger Woods' first caddie
For most of his life, Tommy Bennett lived around the Augusta National under arduous circumstances. Money was in short supply, with caddying for members the only option to feed his family.
ADVERTISEMENT
Article continues below this ad
Yet, those were tumultuous times at Augusta. For the majority of the 20th century, the Masters Tournament was reserved for white players only. White members usually played the tournament, while black players were subjected to caddying roles.
As Clifford Roberts, the Wall Street financier who co-founded the club in 1932, once reportedly said, "As long as I'm alive, all the golfers will be white and all the caddies will be black."
But the notion started to change with the game's expansion and the influx of talent. Several players of color made waves on the rookie circuit, prompting the boards at Augusta to make the amendment. That move opened the gates for a young stalwart late in the century, by the name of Tiger Woods.
How did Tommy Bennett end up caddying for Tiger Woods?
At the onset of the 1995 Masters, Bennett was keen on caddying for Dicky Pride, who was a promising young pro back then. However, Pride's sponsors had other plans and Bennett was assigned to the 19-year-old Woods.
Woods was already a rising star in the books of the PGA Tour. He had smashed almost every record in the amateur division, and media coverage spiked for his debut major appearance. But amidst all the chorus, his caddie wasn't pleased.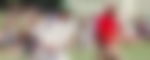 "I didn't want no damn amateur," he famously said. "I wanted that green jacket."
ADVERTISEMENT
Article continues below this ad
But the tone changed after Woods breezed past that tournament. While he couldn't write the ultimate story and secure a green jacket for Bennett, the 19-year-old tied for 41st as the only amateur to make the cut.
Woods never worked with Bennett again, but won five green jackets in an illustrious career. Bennett, on the other hand, failed to be on the winning side of a PGA event in his entire caddying career.
"I showed Tiger Woods how to play that golf course," Bennett said, "and then he won five Masters with other people carrying for him. I made pennies while others made millions. And I'll always be fine with that."
ADVERTISEMENT
Article continues below this ad
Watch This Story – Tiger Woods once confessed to being humbled by 7-year olds
Edited By: Manaal Siddiqui