How Tiger Woods Waited for 20 Years and Executed the Perfect Revenge After Being Triggered at the Presidents Cup
Published 09/20/2022, 7:00 PM EDT
By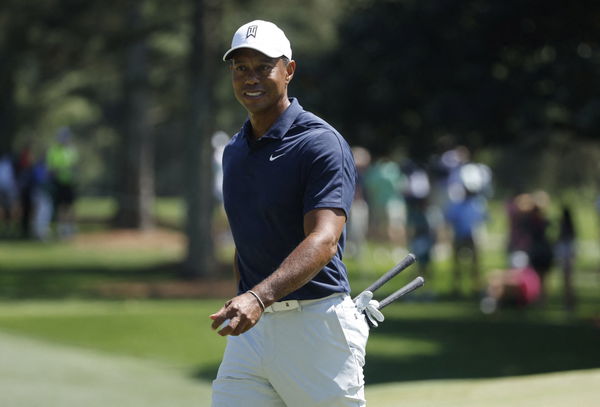 Tiger Woods is a focused soul on the course. He strikes fear amongst the opposition solely through his confidence, and lets his game do the talking. But did you know that Woods once took nearly 20 years for an act of revenge against a caddie for trash-talking him at the Presidents Cup? The incident happened way back in 2000, but Woods waited to get back two decades later.
Who irked Woods at the 2000 Presidents Cup?
ADVERTISEMENT
Article continues below this ad
The year 2000 was profound for Tiger Woods. It was an extraordinary season for the then 24-year-old, who clinched every Major Championship that year except the Masters. 3-time Major winner, Vijay Singh, remained the only barrier between Woods and a Grand Slam year.
So when the two were pitted against each other in the Presidents Cup, it was expected to be a contest that tested nerves. However, if there wasn't enough motivation already, Singh's faction annoyed Woods with an unnecessary action, which hands-down proved to be their downfall.
At the practice tee before the much-anticipated match between Woods and Singh, the latter's caddie, Paul Tesori, wore a cap with the words "TIGER WHO?" embroidered on the back. The fans were stunned and even more so after Singh casually waved it off, saying, "I saw it. Why not?"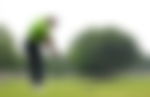 At least for some time, it looked like the ploy had worked. The keenly awaited match started off well for Singh – he was leading till the fourth hole in the 18-hole game. Things changed soon after as Woods trampled a brave Singh to win the game at the 17th hole. He beat Singh 2 and 1, and had the last laugh as Team USA clinched the Presidents Cup with a lopsided score of 21 1⁄2 – 10 1⁄2.
How did Tiger Woods take his revenge?
Nevertheless, Tiger wasn't satisfied with the win, apparently in the hunt for more. 19 years after the incident, Woods and caddie Paul Tesori had another meeting, this time with a different cap. This one was worn by then-captain of Team USA, Tiger Woods, and said "PAUL WHO?" underneath "2 AND 1". A timely reminder of his exploits after a gap of two decades!
 

View this post on Instagram

 
ADVERTISEMENT
Article continues below this ad
By then, Tesori had switched to caddying for American golfer, Webb Simpson, which meant the two were on the same side at the 2019 Presidents Cup. Woods shared a smiling picture alongside Simpson with the cap, indicating that all differences had been set aside at last.
Indeed, Woods really went the mile to answer Tesori and every other person who ever had doubts about him…. "TIGER WHO?"
ADVERTISEMENT
Article continues below this ad
Edited By: Manaal Siddiqui