'I Believe in Legacies': Tiger Woods Strongly Disagrees With Phil Mickelson; Wants Golfers to 'Earn' Money Rather Than Being 'Guaranteed' Up Front
Published 05/18/2022, 1:15 PM EDT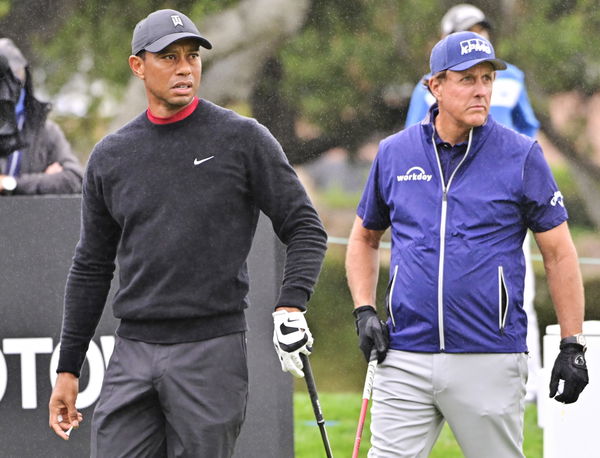 Tiger Woods is among the famous names playing this week at the 2022 PGA Championship. He is in the limelight due to a fiery press conference yesterday at Southern Hills Country. Moreover, in the media interaction, he spoke about the difference in opinions between him and Phil Mickelson on the LIV Golf and PGA Tour saga.
Tiger Woods speaks about disagreement with Phil Mickelson
ADVERTISEMENT
Article continues below this ad
The 15-time major championship winner is among professionals to publically show their loyalty to the PGA Tour. And, in turn, not alleging with the Saudi-backed LIV Golf Invitational Series. Moreover, in his media interaction Tuesday, Tiger spoke along the same lines while mentioning his disagreement with the six-time major championship winner, Mickelson. Not to forget, Phil openly talked about using the LIV Golf as leverage against the PGA Tour.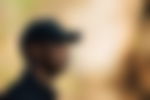 Furthermore, the 82-time PGA Tour winner opened up about his difference of opinion with Mickelson. At the same time, he also put forward his perspective on the whole rival tour issue and spoke a few genuinely great words. Woods talked about the same when asked about his disagreement with Phil on what he has said and if Phil has to solve the disagreement.
Woods said, "I don't know if he has to resolve it or not. You know, he has his opinion on where he sees the game of golf going."
"I just think that what Jack and Arnold have done in starting the TOUR and breaking away from the PGA of America and creating our tour in '68 or '69, somewhere in there, I just think there's a legacy to that."
He added, "I understand different viewpoints, but I believe in legacies. There's plenty of money out here. The TOUR is growing. But it's just like any other sport. It's like tennis. You have to go out there and earn it. You've got to go out there and play for it. We have opportunity to go ahead and do it. It's just not guaranteed up front."
Moreover, Woods' words prove how much playing for legacy means to him and it's all about keeping the legacy of the PGA Tour alive. At the same time, it also proves how different Phil and Tiger think about the whole LIV Golf scenario.
Has Phil Mickelson asked for a release from the PGA Tour?
ADVERTISEMENT
Article continues below this ad
The 51-year-old professional has asked for a release from the PGA Tour to play in the opening event of the LIV Golf Invitational Series. The kick-off event will take place at the Centurion Club, just outside London. According to a report by the Telegraph, Mickelson has supposedly signed an agreement to play in all the eight events of the rival tour and has received $30 million upfront from the Saudi-backed golf league.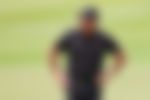 He must either play in all the events or pay back the amount with some penalties. Apart from him, Ian Poulter and Kevin Na are the other prominent names who have asked for a similar release. Europe's Ryder Cup Hero, Sergio Garica, is also supposedly asked for a release to play in the kick-off event of the LIV Golf Invitational Series. However, only time will tell if the reports will hold. Do you think Garica will play?
ADVERTISEMENT
Article continues below this ad
What do you think about Woods' comments? Share your views in the comment section.
Watch This Story: Has Tiger Woods reached $2 billion in career earnings?